When I asked Chief Minister Jayalalithaa a question two years ago, little did I realise that it would be her last-ever response to a journalist.
It was the evening of June 29, 2014, when I was covering the terrible tragedy of a building that had collapsed in Moulivakkam, nearly 20 kilometres from Chennai. The 11-storey building that was being constructed had come down, killing 11 people. 20 had been rescued. More than 40 were still trapped.
The families of those who had yet to be located were desperate for news. But suddenly, the operations stopped. The heavy-duty earth-moving machines that were being used to rummage through the debris turned silent.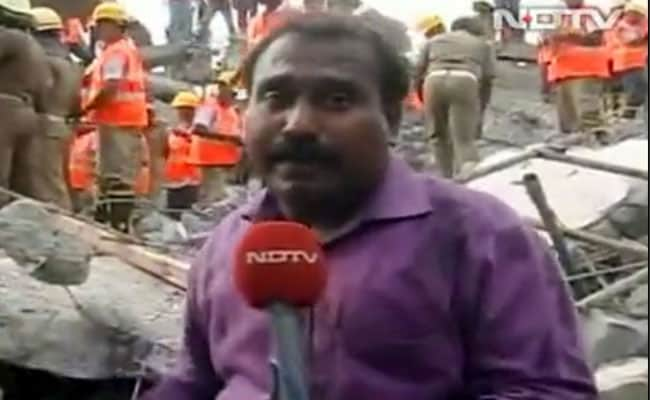 In contrast, there was a sudden spurt of activity a little further away along the road leading up to the site. Chlorine was being sprayed on the roadside for disinfection, and weeds were being pulled at manic speed. All signs that a VIP would soon arrive. I quickly discovered that the Chief Minister was expected. Clearly, officials were shifting their focus from rescue to receiving the Chief Minister.
Soon she arrived, inspected the place and addressed the press. She began explaining what went wrong and detailed the rescue efforts.
To highlight that her visit appeared to have disrupted crucial efforts to uncover those still trapped, I politely asked, "Ma'am, over the last few hours, rescue work has almost to come to an an end. Do you think authorities could have avoided this?" She turned red and
said
"These are mischievous questions, these are politically-motivated questions. I'm not prepared to answer such questions. If you think that the rescue operations are over, I invite you to stay here and watch the rescue operations till they are over" and she moved to her car.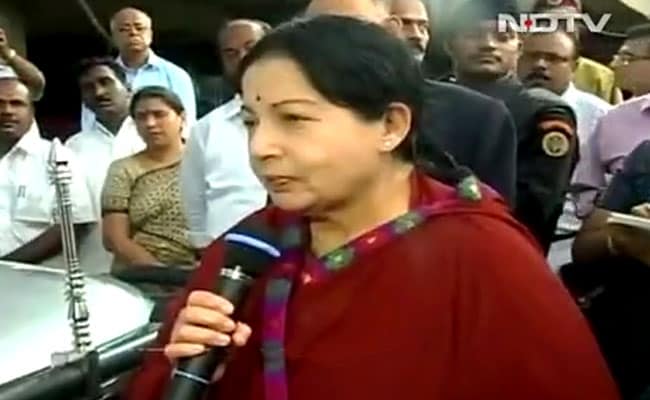 Soon after she left, a senior NDRF (National Disaster Response Force) officer met me privately and said "I'm happy you asked this question. This shouldn't have happened".
Ms Jayalalithaa never addressed any press meet nor did she interact with reporters thereafter. In September that year, she had to quit office over corruption charges which led to her jailing for 22 days. She maintained a no-interaction-with-the-media policy even after her acquittal.
(Sam Daniel is NDTV's Bureau Chief, Chennai)
Disclaimer: The opinions expressed within this article are the personal opinions of the author. The facts and opinions appearing in the article do not reflect the views of NDTV and NDTV does not assume any responsibility or liability for the same.
Get Breaking news, live coverage, and Latest News from India and around the world on NDTV.com. Catch all the Live TV action on NDTV 24x7 and NDTV India. Like us on Facebook or follow us on Twitter and Instagram for latest news and live news updates.