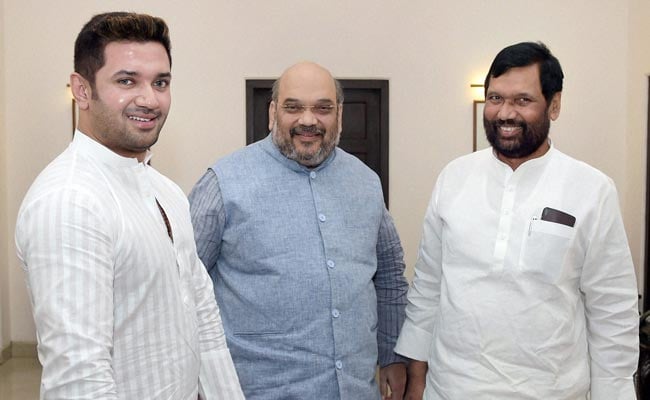 Patna:
Over the last two years, the BJP has been among the loudest detractors of 'dynasty politics' - a status that could now be put at risk by its alliances ahead of the Bihar elections.
"Dynastic politics is a termite that eats away the foundation of democracy," Prime Minister Narendra Modi had said last year ahead of elections in Jammu and Kashmir.
But in Bihar this year, the two allies of the BJP are hitting a different note.
"Who else is Santosh Kumar? You people know him. Of course he is my son and what is wrong with that? He has learnt the ropes of politics and what is wrong if I give him a ticket?" thundered Jitan Ram Manjhi yesterday as
he announced 13 of 20 candidates that his party
Hindustani Awam Morcha has been allotted in the BJP-led coalition.
Of the 13 names announced by the newly formed party, four have gone to father-son combines. Besides the Manjhi family, senior party leader Shakuni Chowdhary from Tarapur is also contesting the polls this time along with his son Rakesh Kumar from Khagaria.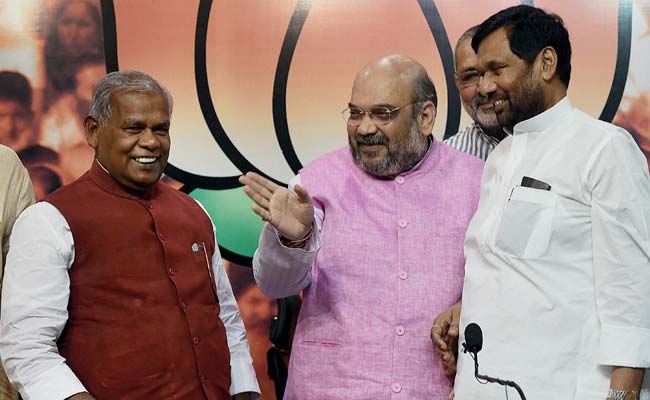 Among the candidates announced by Ram Vilas Paswan's Lok Janshakti Party
or LJP as well are his brother and nephew.
Mr Paswan's brother Pashupati Kumar Paras, who is the Bihar state chief of the party, has been fielded from the reserved Alouli assembly seat. The Union Minister's nephew Prince Raj, will make his debut from another Kalyanpur.
Another seat went to the son of Mehboob Ali Qaisar, the party's parliamentarian from Khagaria.
In the last week, two senior leaders of the LJP, both parliamentarians, have revolted against the party leadership, saying it had now become concentrated in the hands of just one family and one person, in an obvious dig at the
party chief's son Chirag Paswan
.
By its own record of the candidates announced so far, the BJP's national vice-president Dr CP Thakur has secured a ticket for his son Vivek Thakur. The BJP is contesting 160 seats in the 243-assembly with the rest being distributed among allies. It has announced names of 43 candidates so far.
Their opponents, the Janata Dal (United)-Rashtriya Janata Dal-Congress combine is yet to announce their candidates. Sources, however, say both the sons of RJD chief Lalu Prasad, Tejaswi and Tej Pratap, will contest the polls.