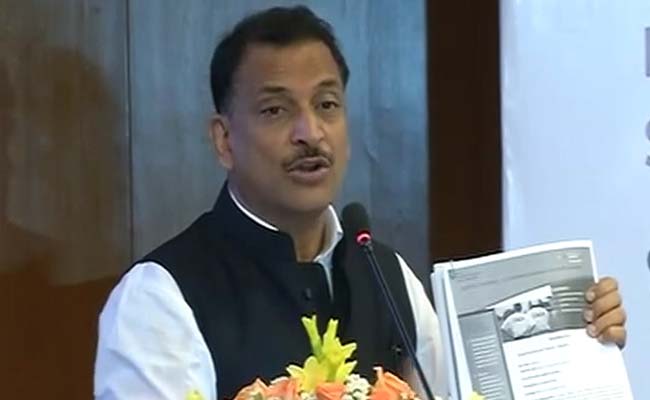 Mumbai:
Union Minister Rajiv Pratap Rudy, who hails from Bihar, today claimed this time it is BJP's turn to rule the state after mis-governance by other parties.
"(RJD President) Lalu Prasad Yadav ruled Bihar for 25 years and it was later ruled by (JDU leader) Nitish Kumar with our support.
"When Nitish chose to break away the alliance with the BJP, he lost the trust of the people of Bihar. Thus, after years of mis-governance, it is now BJP's turn to rule the state and ensure its development in the future," Mr Rudy said.
The Minister of State for Skill Development and Entrepreneurship was campaigning for Bihar elections in Mumbai.
Mocking the grand alliance partners who have come together to take on the BJP in Bihar, Mr Rudy said the NCP and Samajwadi Party have already broken away and that it will not be long before fissures appear in the alliance of the Congress, RJD and the JD (U).
"We are fighting the election on the issue of good governance and we believe that today's youth are looking for good governance that will generate employment," he said.
The BJP leader also said that the Chief Ministerial candidate will be jointly announced by the NDA constituents at the right time.
"Unlike the other parties, there is no internal squabbling as far as the NDA is concerned and we thus will announce the name of our Chief Ministerial candidate at the right time," Mr Rudy said.
The Bihar polls will be conducted in five phases starting from October 12.
Of the 243-seats in Bihar, BJP will contest 160 seats while allies LJP and Jitan Ram Manjhi's HAM have been allotted 40 and 20 seats respectively. Upendra Kushwaha's RLSP will contest on 23 seats.