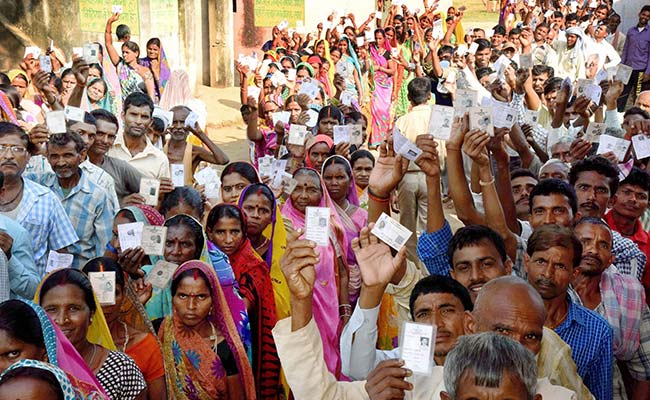 Patna:
Bihar assembly poll result will not be a referendum on the performance of the Narendra Modi government but on Lalu Prasad, Nitish Kumar and 'jungle raj', the Bharatiya Janata Party (BJP) said today.
"There is no question of the verdict in Bihar assembly polls being a referendum on the Narendra Modi government's performance. If at all the Bihar polls are a referendum on anything, it is on Lalu Prasad, Nitish Kumar and jungle raj," BJP's poll in-charge in Bihar and Union minister Ananth Kumar told newsmen soon after the conclusion of the fifth and last phase of polling.
Apparently miffed with the exit poll surveys that varied widely from BJP's claims of securing a two-third majority, Mr Kumar said he would wait for the November 8 results.
"The exit poll surveys may project a different story so we will wait till November 8 for the verdict that will be decisively in favour of NDA which will get two-third majority in Bihar," he said.
On pollsters describing the verdict for the battle for Bihar as "tight contest" and "photo finish", the leader shot back saying, "There is nothing called photo finish or tight contest ... It does not happen often ... It has not happened many times in past three decades as the electorate in a number of states have decisively voted for a party or alliance."
"The people of Bihar have given a decisive mandate and the results will become clear on only November 8 next," he added.
Mr Kumar, who is the Union Minister for Chemicals and Fertilisers claimed that National Democratic Alliance was ahead of the grand alliance in all five phases of polls including in Seemanchal and Mithilanchal.
BJP-led NDA contested the closely fought assembly polls in Bihar in the name of Prime Minister Narendra Modi, who himself led the campaign from the front addressing as many as 31 election meetings spread over all five phases of the polls.