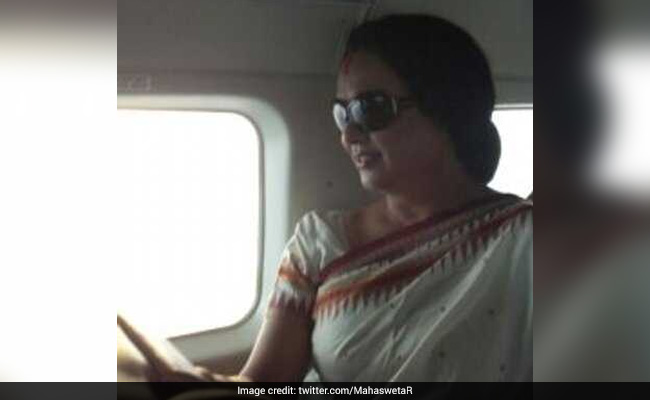 Bhubaneswar:
Veteran Odia actor Mahasweta Ray joined the BJP in the presence of senior leaders, including Union minister Dharmendra Pradhan, at the party headquarters in Bhubaneswar today.
"I joined the BJP as I was influenced by the ideology of Prime Minister Narendra Modi. I do not know anything about the ideology of Chief Minister Naveen Patnaik," Ms Ray said in an apparent dig at the chief minister.
The BJP is happy to have Ms Ray in the party, Dharmendra Pradhan said, adding she will help in strengthening the party's base in the state.
Two other popular Odia actors Mihir Das and Anu Choudhury had joined the BJP last month.
Ms Ray, one of the acclaimed actors of Odia film industry, has worked in Bengali films too.
She recently ruffled feathers in the industry by questioning the choices of the jury members of the 28th State Films Awards.
Mahasweta Ray, who was awarded the 'Best Performing Actress Award' for her performance in '
Dele Dhara Katha Sare
', said she had expected an award for her other film '
Chini
'.
The 55-year-old actor made her debut in 1976 with '
Sesha Shrabana
'.