Highlights
Bellandur Lake in Bengaluru bursts into flames
Smoke poured into the sky, drivers were at risk: reports
Firemen say they were stumped by scale of the disaster
Bengaluru:
A fire erupted last evening on Bengaluru's Bellandur Lake, letting off thick clouds of smoke that caused drivers to swerve dangerously. In angry tweets, residents have called it a "tragic sight" that defines the slow death of the city.
"Shocking apathy and serious neglect," commented industrialist Kiran Mazumdar Shaw, tweeting NDTV's report on the massive fire. Ms Mazumdar Shaw heads a citizen's group that has taken up the rising pollution levels in Bengaluru.
Lake On Fire: Bengaluru Drivers Swerved, Firemen Stunned - shocking apathy n serious neglect @CMofKarnatakahttps://t.co/rYTNTpjdv5

- Kiran Mazumdar Shaw (@kiranshaw) February 17, 2017
Pollution regularly causes the Bellandur lake to froth so heavily that the foam can be seen on roads nearby; at other times, flames leap off the water. (Click
here
for photos)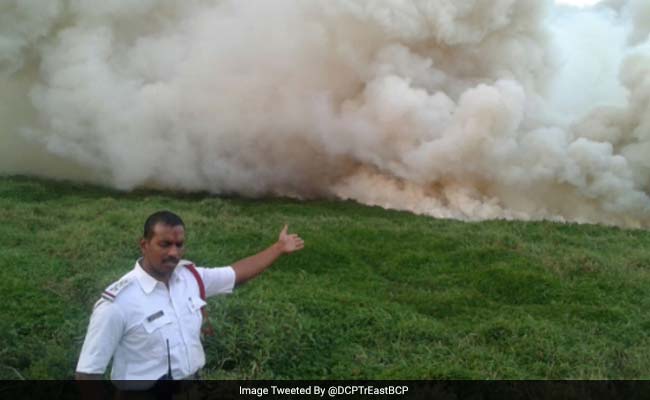 But officials said this time it was because of burning garbage and grass. The fire apparently began in the clumps of dry hyacinth and weed around the lake at about 4 pm.
"The fire is because of dry grass. Not pollutants. It was white smoke," said senior fire officer Ravi Chauhan.
The rolling clouds of smoke led to panic among those driving on the roads nearby and also obstructed firemen.
"We got a call around 5.15 pm. Our unit reached there and put out the fire. It was difficult to get there since it was sinking because of silt," said KU Ramesh, Deputy Director, Fire and Emergency Services.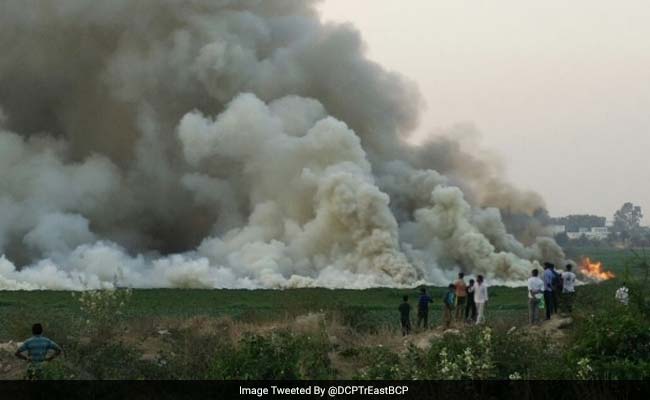 Residents of apartment buildings - the lake is surrounded by high-rises - allege that weeds and dry grass are regularly burnt in the area without supervision by garbage collectors. Experts say it's not clear yet if the toxic chemicals that are poured into the lake which covers nearly 4 km served as a dangerous amplifier.
"The problem has got complex over years, we have issued notices and scrutinized 650 apartments. The civic bodies have assured us they will stop sewage," Lakshman, chairman of the Karnataka Pollution Control Board said.
Bellandur and Varthur are the two major lakes in Bengaluru. Both have been ruined because of the constant dumping of untreated sewage and toxic chemicals and detergents from small factories.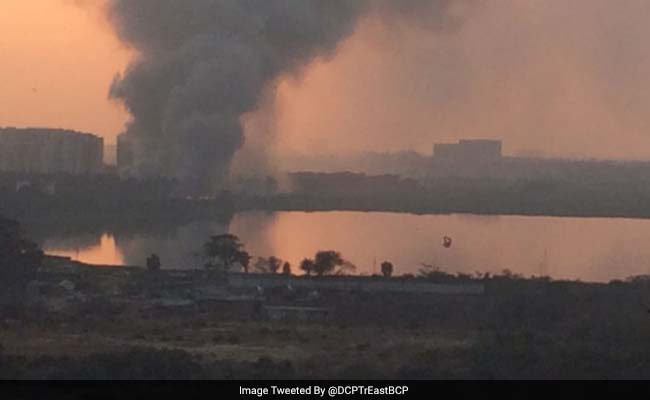 The state government and the union Environment Ministry have deputed experts to test the water and to develop plans for cleansing the lakes, but there has been no implementation of any action plan so far.
Asked whether the fire was because of high pollution levels, Environment Minister Anil Madhav Dave said, "cannot make such a passing remark, will have to study the reasons as to why the fire happened."
Ruling Congress legislator NA Hariss, a member of a lawmakers' committee on lakes, claimed that the government had invested more funds into saving the city's lakes and visible changes can be seen.