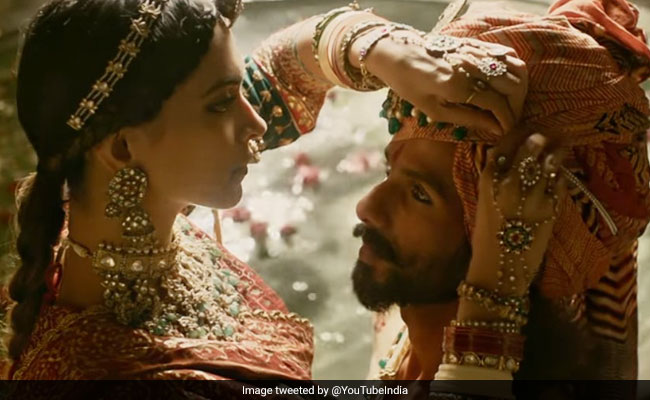 Bengaluru:
After a series of threats over Deepika Padukone's portrayal of the 13th Century Queen Padmavati in an upcoming Hindi film, police personnel have been deployed outside her parents' home in Bengaluru, the police said. The actor was given a security cover last week by the Mumbai Police after Karni Sena, a fringe group in Rajasthan, threatened her with physical harm.
"Two police personnel have been deployed outside Deepika Padukone's parents home in JC Nagar," Inspector Girish Naik of JC Nagar Police Station told news agency IANS.
Her family, including her father and badminton champion Prakash Padukone, mother Ujjala, younger sister Anisha and grandmother Ahilya live in the northern suburb. Mr Padukone runs a badminton coaching academy in the city.
Surajpal Amu, BJP's chief media coordinator in Haryana had offered a reward of Rs 10 crore for "beheading" the actor and Padmavati director Sanjay Leela Bhansali for "wrongly implying a romantic relationship between Rani Padmini also known as Padmavati and Emperor Alauddin Khilji, the sultan of Delhi.
"We do not want to take law in our hands but will not forgive anyone who tries to spoil the image of Rajput kings and queens," Amu had said. He firmly stands by his statement, he said yesterday.
Reacting to the Padmavati controversy, Karnataka Chief Minister Siddaramaiah had said the state government would provide security to her and her family in Bengaluru.
Siddaramaiah has also asked Haryana Chief Minister Manohar Lal Khattar to take action against those threatening to harm the artistes.
I condemn the culture of intolerance & hate perpetuated by @BJP4India .

Karnataka stands with @deepikapadukone .She is a globally renowned artist from our state.

I call upon the CM of Haryana @mlkhattar to take strict action against those holding out threats against her. https://t.co/d8rahml5MZ

- Siddaramaiah (@siddaramaiah) November 20, 2017
State Home Minister Ramalinga Reddy announced that the state police would provide security to Deepika whenever she is in Bengaluru or anywhere in Karnataka.
"I have directed the state DGP (Director General of Police) to ensure her (Deepika) safety and provide security to her family in Bengaluru," Mr Reddy added.
(With inputs from IANS)