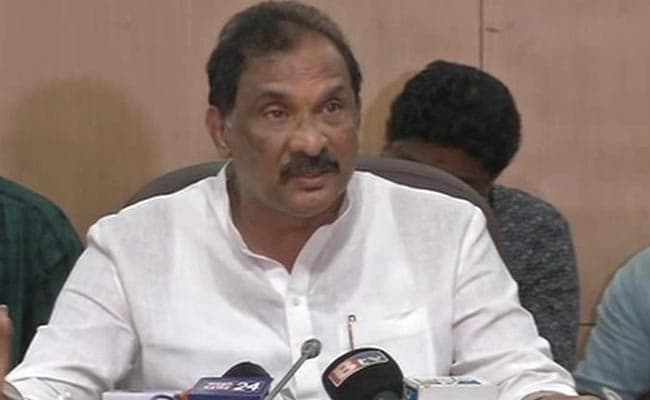 Bengaluru:
If a woman is raped by two men, it is not gang-rape - with these words, Karnataka's Home Minister has blundered into a huge controversy at a time the state is dealing with anger over a call centre worker's gang-rape in Bengaluru.
The minister, KJ George, was commenting on the incident when he said: "How can you say gang-rape? Gang-rape means four-five people."
A 22-year-old woman was gang-raped on Saturday last by a driver and another man after she took a private mini-bus on her way home. The men allegedly drove around for three hours and repeatedly assaulted the woman before dumping her near a temple.
Two men were arrested by the police earlier this week as the IT city was shamed by comparisons to the 2012 Delhi gang-rape of a young medical student on a moving bus.
Facing anger on a day his boss, Congress vice president Rahul Gandhi, was set to tour the state, Mr George held a press conference to defend himself.
"You ask some question when I am in the car...Then you only take point one. I am a media friendly person. I am such person who is very serious about these type of crimes. Media persons should appreciate that the police have arrested these people. Media and public should condemn these kind of things," Mr George said today.
He said "in strict technical terms" it was a gang-rape case though a "gang" usually implies more than two people.
The minister has been pilloried by activists who have called him irresponsible and insensitive.
"He is another example of someone in a responsible position, who doesn't understand the issue of violence against women, yet comments thoughtlessly," said National Commission of Women Chairperson Lalitha Kumarmangalam, adding that she would send Mr George a notice to explain what he said.