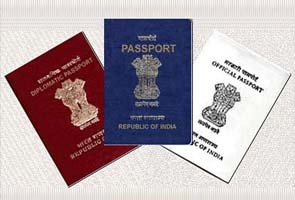 Bangalore:
The passport applicants of Bangalore City can know the status of their passport application on the <a href="http://www.bcp.gov.in/" rel="nofollow" target="_blank">Bangalore City Police Web Site</a> in under Police Passport Seva Kendra, City Police Commissioner Jyothi Prakash Mirji said.
The 15 digits bar code file number of the passport applications received for the year 2012 upto 26/04/2012 is published on the web site along with the particulars of date of download and dispatched to the Regional Passport Office on-line after scrutiny. Status will be updated on day to day basis, he said in a statement in Bangalore today.
The Passport section of City Special Branch working under Commissioner of police, Bangalore City has received 3,24,165 passport applications for police verification since the inception of on-line passport applications from May 2010.