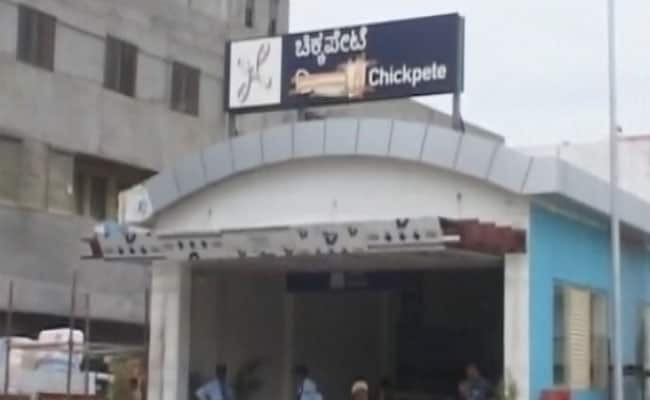 Highlights
Protests against Hindi signs on Bengaluru Metro flared last month
Siddarmaiah says have asked Metro to take down Hindi signs for now
Hindi not national language, not present on other Metros, say protesters
Bengaluru:
The
campaign against the use of Hindi
on signs in Bengaluru Metro received an official shot in the arm today with Karnataka Chief Minister Siddaramaiah writing to the centre to remove Hindi from the mass transit network.
In a letter to the Housing and Urban Affairs Minister Narendra Singh Tomar dated today, Mr Siddaramaiah raised
recent protests and instances of vandalism
provoked by the usage of Hindi.
"It started as a campaign in the social media followed by protests and submission of memoranda... Presently it has begun to take a violent turn with activists trying to deface the Metro name boards/signages," he said.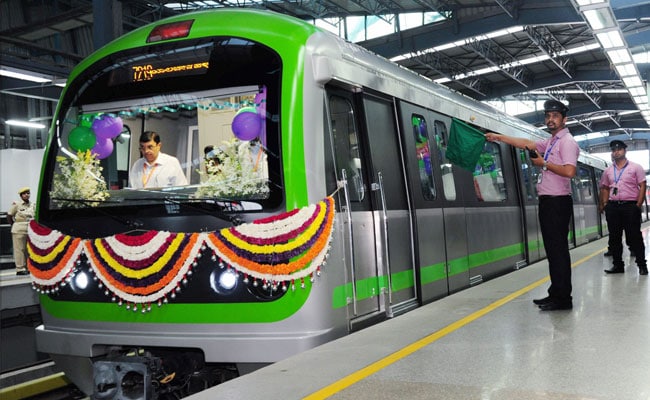 "Although the state government has strictly dealt with those who defaced the signages and maintained law and order around metro stations... you would agree that in the face of a continue agitation... it is counter-productive to insist on use of three languages, including Hindi," he wrote.
Mr Siddaramaiah said the state government is therefore "compelled" to ask the metro authorities to "temporarily re-design the signages" without using Hindi.
Objections to the use of Hindi signs in the Metro stations had flared online in June around a campaign called #NammaMetroHindiBeda or "We don't want Hindi in our metro".
Reacting to the controversy, officials at the Bangalore Metro Rail Corporation Limited or BMRC had told NDTV: "We are following the three language formula as directed in a circular from the Ministry of Urban Development. Hindi, along with Kannada and English, is there on the front of the stations. Inside it is mostly two languages - Kannada and English. A Parliamentary Committee had come to check the observation of the 3 language formula. The Metro is funded by the Centre also."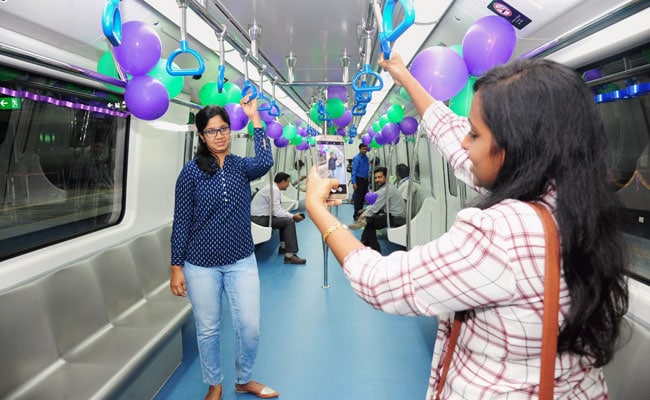 But after groups like the Karnataka Rakshana Vedike began protesting on the roads and at stations, Hindi signs at some stations were covered - although it was not clear who had covered them.
The protesters say that Hindi is not a national language and see no need for it to be given priority over other Indian languages. They also argue that the three-language system amounted to an "imposition" of Hindi and the language was not used in Metro stations in neighbouring Tamil Nadu and Kerala.
In a city infamous for severe traffic jams, the final line of the 42 km first phase of the Bengaluru Metro
was opened in June
to much relief of commuters. Around 3 lakh passengers are using the service every day, up from 2 lakhs before the launch of the southern line.
Work on Phase 2 is already on which will add another 72 kilometres to the network.