Bengaluru:
Highlights
Bellandur, Bengaluru's 900-acre lake, wrecked by chemicals, sewage
In February, water burst into flames, thick smoke filled sky
Top green court orders action against polluting factories
Bengaluru's largest lake, Bellandur, has not stopped frothing in more than two decades; the thick layer of white foam is a constant. Occasionally, like on this weekend, the foam shoots into the air, carried either by strong winds or pumped up by steady rain, turning into a potent hazard for drivers in the area.
But it was February's huge flames that leapt off the 900-acre lake for hours, covering the region in thick smoke that resulted in an emergency intervention today by the country's top environmental court.
The National Green Tribunal in Delhi has ordered an immediate and complete shutdown of all factories around the lake which is located in the south-east part of the city, has no sewage treatment plant despite its immense proportions, and is surrounded by high-rise apartments. Anyone found dumping waste in or around the lake will be fined 5 lakhs, the court said, suggesting that the state government deserves to be prosecuted for the fire that made international headlines in February and was caused after a pile of garbage was lit; the plants in and around the lake quickly caught fire.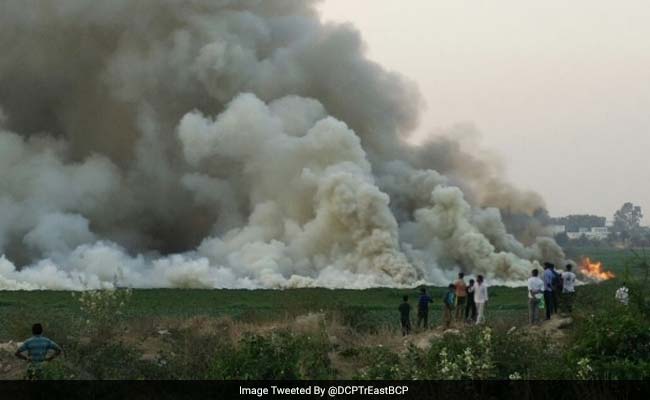 The frothing and flaming on the lake is the result of inaction by local officials to stop the relentless flow of untreated sewage from apartments and chemicals from factories - there are nearly 50 in the region including car service centres and garment factories.
Despite the recurring crises and anger among residents, the state government has failed to take any action to rescue the lake, suggesting that administering a solution is tough because multiple local agencies are involved.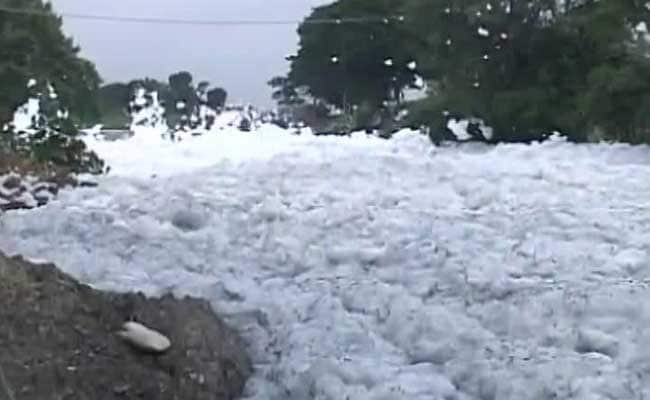 "All the industries located in the vicinity of Bellandur Lake and discharging effluent are hereby directed to be closed...No industry is permitted to operate unless inspection by a joint team is conducted and analysis of effluent is found to be within the permissible limits," said the green court today.
Late last month, foreign firms including from the UK and Israel pitched technology to the Karnataka government that would help clean up the water. Local experts have also suggested clean up methods that have worked in other city lakes.