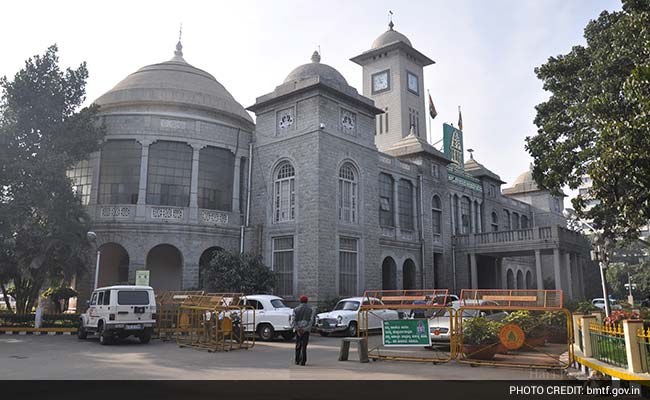 Bengaluru:
The BJP boycotted the election for the 51st Mayor of Bengaluru saying there were voters on the list who did not live in Bengaluru - a requirement for being eligible to vote. The Congress denies this as they celebrate their new mayor, Sampath Raj. Corporators are allowed to vote, along with legislators and lawmakers from the area covered by civic agency BBMP limits. The term of the mayor is one year and the outgoing mayor is the Congress's G Padmavathi.
This year, the post of mayor and deputy Bengaluru Mayor was reserved for Scheduled Caste and women from General Category respectively.
Bengaluru's new mayor, Sampath Raj of the Congress, told NDTV that he will focus on drains, garbage and potholes to make the city more liveable for its citizens. The election to the post of the 51st mayor of the city was boycotted by the BJP which said the list of eligible voters was faulty.
The Congress did the usual celebration with crackers. And BJP corporators swept up the cracker mess citing Swachh Bharat, reports NDTV's Maya Sharma.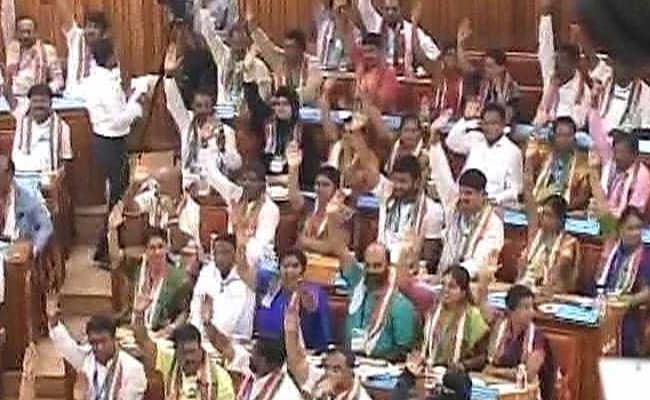 Alleging Foul Play, BJP Boycotts Polls To Pick Bengaluru Mayor, Congress Jeers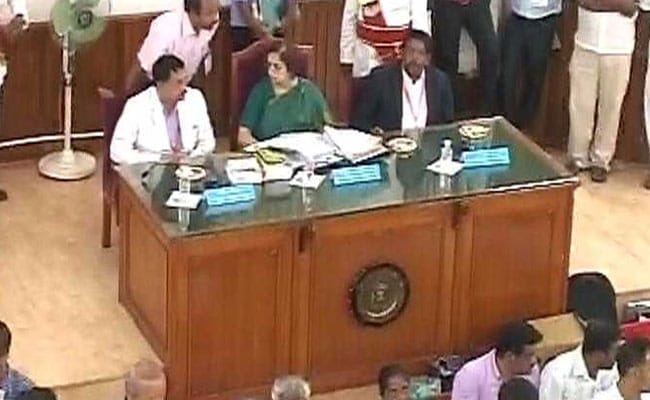 The BJP has boycotted today's crucial elections to pick a Mayor for Bengaluru, a city which is facing multiple environmental and infrastructural problems. The party has filed a complaint before the Election Commission, alleging that there were voters on the list who were not eligible to vote as they live outside the city's municipal limits. The boycott does not affect the expected victory of the Congress-JDS combine, as they commanded more votes than the BJP, which is the single largest party." itemprop="description
The Congress IT cell general secretary, Niranjan Kumar, denied that there were bogus voters. "The BJP knew they would lose so they did this, he said.
BJP leader, Suresh Kumar told NDTV, "The entire process has been vitiated." The party has filed a complaint before the election commission.
The BJP has filed a complaint with the Election Commission alleging that legislators who are not residents of Bengaluru are illegally voting in the city's election for Mayor.
For the Congress-JD(S) combine, the candidate for mayor is the Congress's Sampath Raj, corporator from DG Halli, while Padmavathi representing Rajagopalnagar for the JD(S) is candidate for deputy mayor.
The BJP is fielding S Muniswamy from Kadugodi for the mayor's post and Mamata Vasudev from J P Park for the post of deputy mayor.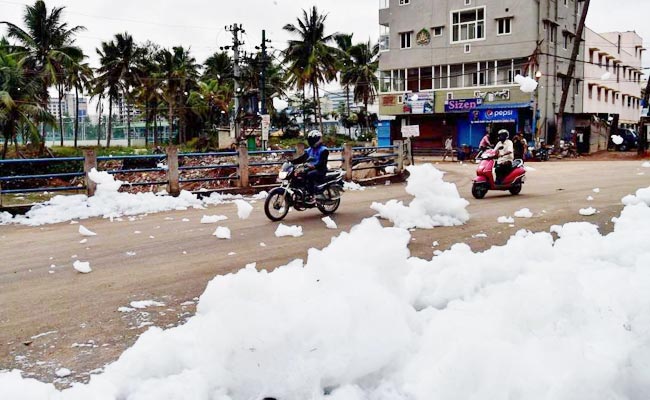 Bengaluru To Vote Today To Elect Mayor Amid Civic Woes
Although the BJP is the largest party among the eligible voters, there is expected to be no drama after the Congress and the Janata Dal (Secular) made it clear that like last year, they would work together to ensure victory for their candidates as mayor and deputy mayor.