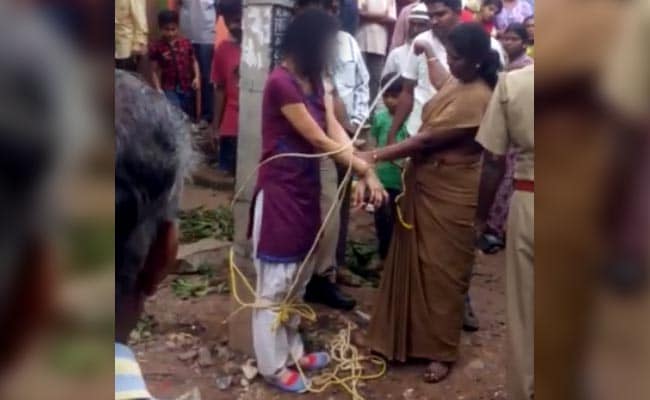 Highlights
9-year-old dies after being pushed from roof of 3-storey building
Child survived first attempt at murder; mother threw her off again
Child was reportedly mentally challenged
Bengaluru:
In a fit of anger, the mother dragged her 9-year-old daughter to the roof and threw her over the edge. When the child survived the fall, the mother dragged her back up three storeys and pushed her off the terrace once again. This time, the girl died.
The murder took place on Sunday afternoon in a south Bengaluru neighbourhood.
Swati Sarkar, who has been arrested for killing her daughter, Ashika, reportedly told the police that the child was mentally challenged and that after killing her, she had planned to commit suicide.
Shocked neighbours who witnessed the killing tied Ms Sarkar to an electric pole till the police arrived.
Ms Sarkar, 30, was married to a techie but they separated at the beginning of this year.
"The accused claims the child had autisim. We are yet to confirm this. We are investigating on what triggered her to take this step, her psychological state," said Bengaluru senior cop Dr SD Sharanappa.