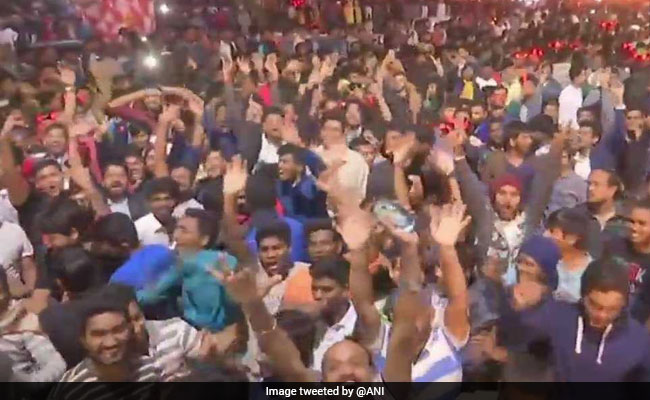 Bengaluru:
Sixty people were arrested for allegedly creating ruckus during New Year celebrations in Bengaluru.
Senior police officer Seemant Kumar Singh told NDTV that most of the 60 people who were arrested were drunk. A few of them have also been charged of trying to pick pockets.
This year, along with the market areas on MG Road and Brigade Road in central Bengaluru, security was strengthened in the whole city. Some 15,000 police personnel and all 19 senior officers were on duty.
Besides them, civil defence and traffic wardens also helped in keeping the city under control.
Over a lakh people had gathered to celebrate the New Year on MG Road and Brigade Road alone.
Last year, mass molestation incidents were reported from these two areas.