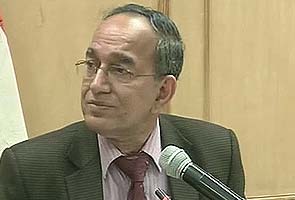 New Delhi:
Assembly elections will be held in Tripura on February 14 and in Meghalaya and Nagaland on February 23, the Election Commission said on Friday.
The votes will be counted on February 28 in the three states, which have 60 constituencies each.
"The Commission will deploy general observers to ensure smooth conduct of the elections and expenditure observers to monitor the expenditure of candidates," said Chief Election Commissioner VS Sampath.
The Union Budget will not be affected by the model code of conduct. "The model code does not interfere with legislative functions," officials said.
Mr Sampath seconded the view that candidates facing charges of heinous crimes, such as rape, should be barred from contesting. He said the commission's proposal to bar such candidates has been with the government since 1998.
The term of the Meghalaya Assembly ends on March 10, Tripura's on March 16 and Nagaland's on March 18. Nominations have to be filed by January 28 in Tripura and by February 6 in Nagaland and Meghalaya.
(With PTI inputs)