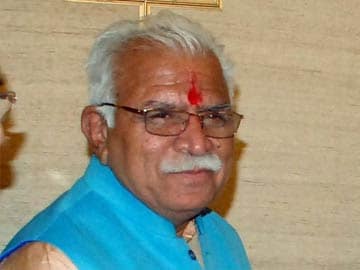 Shimla:
Himachal BJP leaders today congratulated Manohar Lal Khattar for being elected as Leader of Haryana BJP Legislature Party (BJPLP) and recalled his long association with the hill state.
In separate statements, former Chief Ministers Shanta Kumar and PK Dhumal, state BJP chief Satpal Singh Satti and former state BJP chief Jai Ram Thakur said Khattar worked in Himachal for nine years and was instrumental in victory of BJP in the state in 1998 and 2007 assembly polls.
"Honest to the core and gifted with in-ordinary organisational skills, Khattar would take Haryana to new heights and further strengthen the organisation in the state," they added.
The BJP leaders also expressed their gratitude to Prime Minister Narendra Modi and BJP chief Amit Shah for expressing confidence in Mr Khattar.
Mr Khattar was co-incharge for organisational affairs for Himachal and had nine years association with state BJP leaders.