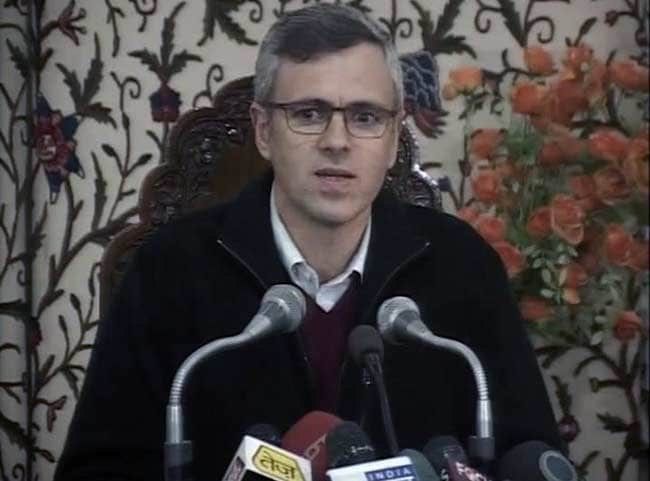 Srinagar:
Jammu and Kashmir Chief Minister Omar Abdullah today rated his own performance as "between 6.5 and 7 on 10," a day before assembly poll results that are widely predicted to go against his government. (
No Lines of Communication Open with BJP, Says Omar Abdullah: Highlights
)
"There is not a single decision that I have taken as a chief minister that I would call a blunder," Mr Abdullah said as a parliamentary committee criticized his government's handling of the floods in September - Jammu and Kashmir's worst in 100 years. (
Blog: Assembly Elections in Jammu and Kashmir and Jharkhand
)
Amid predictions of a hung verdict in the state, the 44-year-old Chief Minister said it was "inconceivable" for his National Conference party to tie up with the BJP, a former ally.
"There are no lines of communication open between the National Conference and the BJP or any other national party," he said. (
Exit Polls Predict BJP Win in Jharkhand, Hung Assembly in J&K
)
The National Conference was a part of the BJP-led government of Atal Bihari Vajpayee at the Centre till 2002.
Mr Abdullah said he didn't see the BJP achieving its "mission 44" though in parts of the state, the party "could benefit from the Narendra Modi factor."
Prime Minister Modi addressed a series of rallies in the state and had asked people to reject dynastic politics - a reference to the state's two main political families, Farooq and Omar Abdullah and their rivals Mufti Mohammad Saeed and his daughter Mehbooba of the People's Democratic Party or PDP.
Exit polls have predicted that the PDP will emerge as the largest party with 36 seats in the 87-member assembly.
The state registered its highest voter turnout in the last 25 years in the staggered polling that ended on Saturday.
The BJP, which is expected to fall short of its target, has described the record turnout as support for PM Modi's development agenda.
Mr Abdullah said his party would accept the people's mandate.