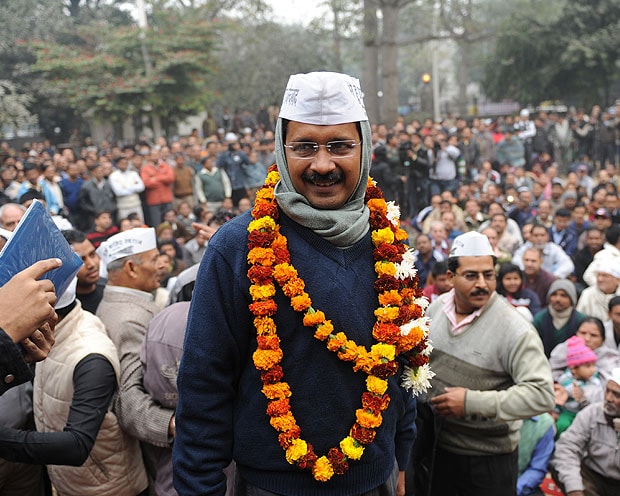 New Delhi:
Arvind Kejriwal, the chief of the Aam Aadmi Party, today alleged massive tampering of electronic voting machines or EVMs to favour the BJP.

The BJP linked his allegation to the funding scandal; AAP has been accused by a group of its former supporters of accepting Rs 50 lakh from four companies that have no credible finances and appear to be fronts for money laundering.

Mr Kejriwal tweeted today that during an inspection in the Delhi Cantonment area on Monday, four machines were found doctored in a way that the result always showed BJP, no matter what party the voters chose.

"Large scale EVM tampering? Yest, during inspection of EVMs in Del cant, in 4 machines, whatever button u pressed, light against BJP lit (sic)," said his tweet.

Finance Minister Arun Jaitley shot back, "Because they are in this situation now doesn't mean they start blaming other parties for EVM tampering and go to the Supreme Court to ask for a probe because everybody is dishonest."


The senior BJP leader added that AAP had been "caught red-handed, statutory authorities will take action but till then they will need to answer questions."
AAP has denied any wrongdoing, but the BJP has seized the funding allegations to mock the party's claims of clean, corruption-free politics.
Mr Kejriwal's party and the BJP are seen as the main rivals in the contest for Delhi. Voting for assembly polls in the capital will be held on Saturday. The results will be announced on February 10.