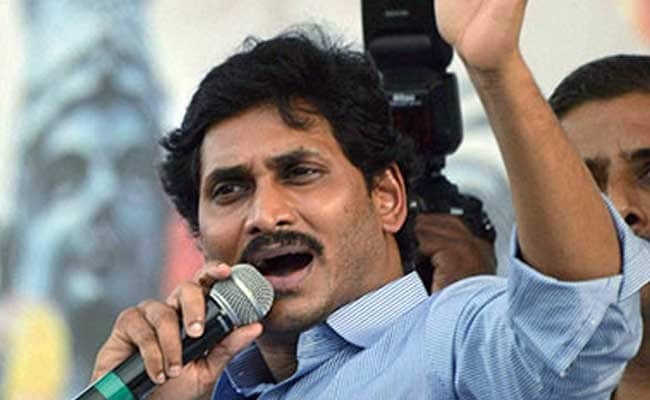 Vijaywada:
After YSR Congress Party (YSRCP) legislator from Patapatnam in Srikakulam, yet another party legislator left the opposition and crossed over to the ruling Telugu Desam Party (TDP) in Andhra Pradesh today.
With this, the total number of YSRCP legislators to have crossed over to the
TDP increased to seven
. Another YSRCP legislator is set to return to the TDP on March 4.
M Mani Gandhi, representing the reserved (SC) Kodumuru seat in Kurnool district, formally joined the TDP in the presence of Chief Minister N Chandrababu Naidu here today.
Deputy Chief Minister KE Krishna Murthy, ministers, Yanamala Ramakrishnudu, Atchannaidu and other leaders were present on the occasion.
Kurnool had been one of the strongholds of the YSRCP but now three of its 11 legislators deserted it and jumped on to the TDP bandwagon. Legislators Bhuma Nagi Reddy and his daughter Akhila Priya joined the TDP on February 22.
Two legislators from Kadapa, one each from Vijayawada, Prakasam district also joined the TDP since then. One member in the legislative council from Kadapa district, native of YSRCP president YS Jaganmohan Reddy, also switched sides to the ruling party. Patapatnam legislator from Srikakulam district KV Ramana Murthy announced yesterday that he would formally return to his parent TDP on March 4.
All those who defected to the TDP had only one explanation, "We are impressed by the development agenda of the Chief Minister. We have decided to be partners in the development process."
YSRCP president Mr Reddy, however, has been alleging that the TDP was unabashedly "purchasing" their legislators with offers up to Rs 30 crore.
YSRCP had won 67 seats in the 175-member Andhra Pradesh Assembly in 2014. With the defections till date, its strength has reduced to 60.
(This story has not been edited by NDTV staff and is auto-generated from a syndicated feed.)