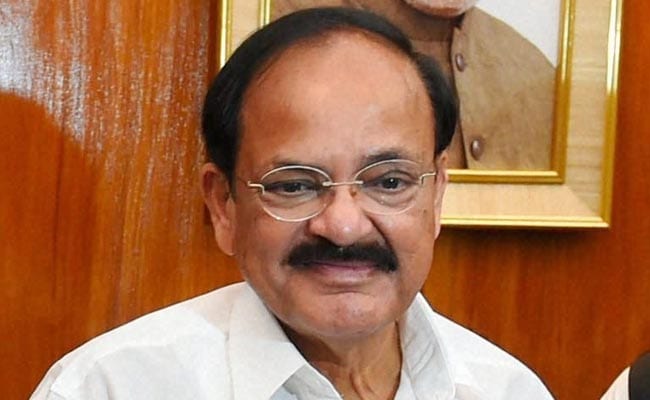 Nellore:
Union Urban Development Minister M Venkaiah Naidu today said the Centre is in favour of granting Special Category Status (SCS) to Andhra Pradesh and is in the process of finding out ways to fulfil the demand even as the Opposition parties in the state have upped the ante on the issue.
"We have not gone back on word. There has been a discussion on possibilities. There is no question of going back. Why would Chandrababu Naidu or anyone go back? We are still in favour of (granting) special status to Andhra Pradesh," Mr Naidu said on the sidelines of a programme organised by Swarna Bharath Trust in Nellore.
YSR Congress had called for a statewide bandh yesterday over the delay in according special status to the state.
CPI, earlier this month, had organised a shutdown which was supported by the Congress and others.
Blaming the previous government for the delay, Mr Naidu said the Congress did not do its job properly.
"They have not included that in the Act (AP Reorganisation Act). There is no approval from Planning Commission also. NDC approval was also not obtained. The 14th Finance Commission has also not recommended. Under these circumstances, we have to find out ways and means," he said.
The senior BJP leader said he is in discussions with the members of NITI Aayog on the issue.
He said as many as nine other states are also demanding for special status.
The promise of special status, in addition to several other benefits, was made to Andhra Pradesh by former Prime Minister Manmohan Singh in the Parliament at the time of its bifurcation last year.
Alleging that the NDA allies - BJP and TDP - have failed to implement the promises in the last 15 months since they assumed office, the YSR Congress, Congress and other parties have hit the streets.