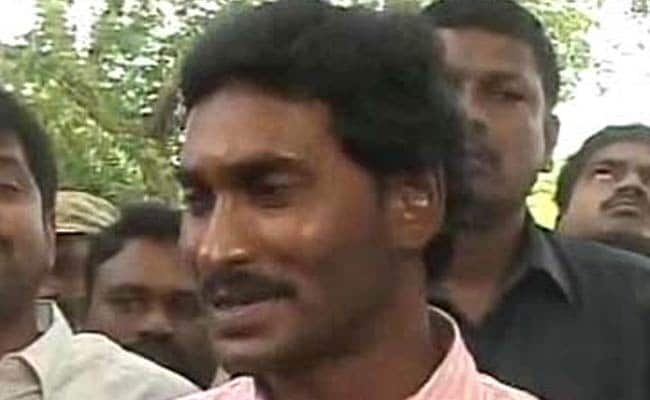 Highlights
YSR Congress lost to Chandrababu Naidu's party TDP in Nandyal
'The victory is not victory for Naidu's rule': Jagan Mohan Reddy
Nandyal bypoll took place last Wednesday amid unprecedented security
Hyderabad:
The by-election in Andhra Pradesh's Nandyal
was won through threats and bribes, said the YSR Congress, which lost by a massive margin to Chief Minister Chandrababu Naidu's Telugu Desam Party. YSRC chief YS Jagan Mohan Reddy said though they got "punched" today, they will also get a chance to reciprocate.
TDP candidate Bhuma Brahmananda Reddy - the nephew of sitting legislator Bhuma Nagi Reddy who died in June -- won the election against Silpa Chandra Mohan Reddy of the YSR Congress with a margin of 27,000 votes. Since the first round, the TDP candidate took the lead and the margin kept growing.
"The victory is not victory for Naidu's rule," Mr Reddy said after the results were announced today. Mr Naidu "used the ruling party, distributed Rs 200 crore, cheated people and threatened them to win this election," he said.
The people, he said, had voted for TDP as they were afraid of consequences. "They were threatened. They were told welfare benefits would be withdrawn if they don't vote for the ruling party,'' he alleged.
"Today we were punched and we will await our turn to punch. He socked us today. We have the capacity to take it. You must have the guts, be man enough to take the hit. We will await our turn to sock too," he added.
Chief Minister Chandrababu Naidu said the people of Nandyal had taught Jagan Mohan Reddy and his party a lesson that they don't accept this brand of politics.
The bitter contest in Nandyal took place last Wednesday amid unprecedented security that included overhead drones that transmitted real-time images of polling centres to the Election Commission officials.
The constituency was traditionally a stronghold of the Congress but the party came a poor third, with its candidate polling hardly 1,300 votes. In 2014, YSR Congress candidate Bhuma Nagi Reddy won, but he later switched loyalty to the TDP.
In the run-up to the elections, both sides had accused each other of bribery. The Chief Minister, too, was heard snapping at voters on more than one occasion. "You take pensions that we give you. You use the roads built by us. You take rations and other benefits, why should you not vote for us?" he was heard saying.