Highlights
Dalit brothers were skinning a dead cow, were attacked
Assaulters included farmers whose cows were missing
7 arrested; victims in hospital have injuries on body
Vijayawada:
Two Dalit brothers are in hospital in Andhra Pradesh after being stripped, tied to a tree and thrashed after they were seen skinning a dead cow on Monday night.
Police say the attackers, eight in all, who have now been arrested, were not members of a cow protection squad, but owned a group of cows who had gone missing.
"When they saw a dead cow being skinned in the graveyard on Monday night, they suspected it was a stolen cow and beat up the brothers," said senior police officer M Ravi Prakash.
The attack took place in Amalapuram town of East Godavari district in the southern state.
The victims, Mokati Elisa and his brother Lazar, have head and some body injuries.
A series of attacks by self-declared cow vigilante groups provoked
strong remarks over the weekend by Prime Minister Narendra Modi
who said most cow vigilantes turn out to be "people who are involved in anti-social activities and masquerade as cow protectors to save themselves.
His critics say that killings in the name of protecting cows, which are sacred for Hindus, have increased since he won power in 2014.
Yesterday, the centre ordered state governments to ensure that no local groups are allowed to initiate acts of violence using cow protection as cover.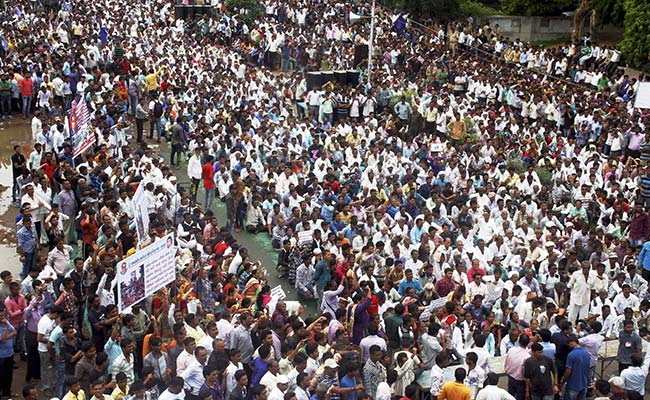 Last month,
Gujarat witnessed huge protests by Dalits
after four young men were tied to a car and beaten with rods for skinning a cow, an exacting and low-paid occupation thrust upon the lowest castes. The assault was uploaded on social media by the attackers who claimed the victims had killed the cow, which was untrue.
Cow slaughter is illegal in several states.