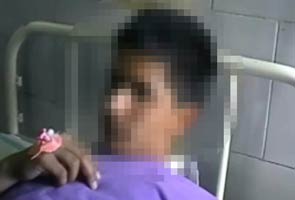 Amritsar:
Panic spread in a government school near Amritsar after two Class 11 students opened fire on their classmate with a rifle on Thursday over a minor dispute. The student luckily escaped but three others standing behind him received splinter wounds, as the gun malfunctioned.
The injured students, who have been taken to hospital, are in stable condition.
According to eyewitnesses, the two students who had apparently hid the gun in school, first fired in the air and then later aimed and fired at one student who they had picked up a fight with a few days back.
The police have registered a case against the two students who are now on the run.