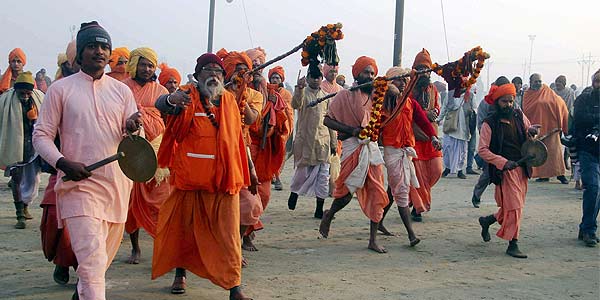 Allahabad:
Two people were killed in a stampede at the Mahakumbh mela here today as three crore pilgrims converged for a holy dip at Sangam on the auspicious occasion of 'Mauni Amavasya'.
The stampede broke out in Sector 12 of the mela area killing a woman hailing from Varanasi and a middle-aged man, who had come for a holy dip from West Bengal.
Sector Magistrate Abhay Raj said a few other persons received minor injuries in the stampede which had occurred this evening during rush among devotees who were returning from the river banks.
"The situation is under control and the injured are undergoing treatment," he said.