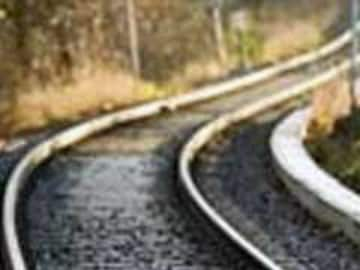 Kapurthala, Punjab:
The first high speed train with a speed of 160 kilometer per hour will run on Delhi-Agra section in November this year as Kapurthala Rail Coach Factory (RCF) is all set to roll out first rake of fourteen coaches of the train.
RCF General Manager Parmod Kumar said shells of the first rake of high speed coaches had been manufactured and the work was going on at fast pace to roll out the first rake by the end of October this year so that the high speed train could run on Delhi-Agra section in November's first week.
RCF engineers in consultations with Research Development and Standard organizations (RDSO) had made some changes in the designing of coupler system for a smoother ride compared to the Shatabdi and Rajdhani coaches. Installation of smoke and fire detection system, and automatic sliding of inner doors besides TV infotainment system in the executive chair cars with LED fittings on the back of chair cars are also being done.
He said that the approximate cost of one high speed coach would be between Rs 2.25 to 2.50 crore.
RCF had started working on designing the high speed coaches capable of running at a speed of 200 kilometer per hour by making some changes like automatic outer doors, changes in braking system and improved vestibules.
He said that high speed coaches manufactured in RCF for Shatabdi and Rajdhani express trains are capable of running at the optimum speed of 160 kilometer per hour.
The railway board and officials of railway department had already conducted a trial on these coaches on the Delhi-Agra section at a speed of 160 kilometer and covered the 200 kilometer distance in 99 minutes few days ago, he said.
He also said that the railways has selected ten routes on which high speed trains would run as announced by the railway minister in his budget speech.
He confirmed, that initially the speed of these trains would be 160 kilometer on select rail routes and gradually speed would be enhanced up to 200 kilometer after upgrading the signaling system and barricading the area.