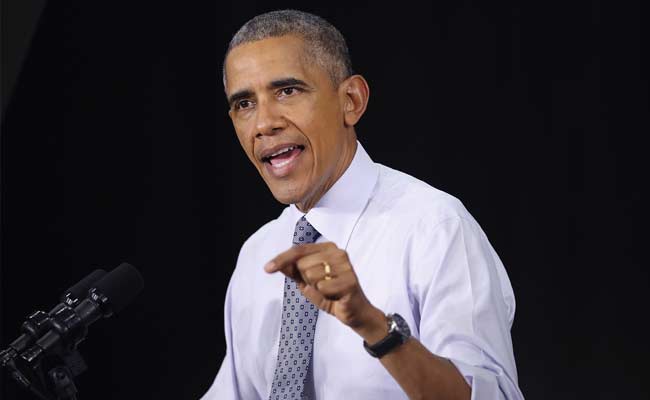 Washington:
The Obama administration has opposed the move of the US Senate to impose conditions on the USD 300 million aid to Pakistan, saying restrictions would "unnecessarily complicate" progress in bilateral ties and would be against America's national interest.
The White House said the Obama administration objects to Senate version of the National Defence Authorisation Act (NDAA), which would make Pakistan ineligible for the Secretary of Defence's waiver authority unless he provides a certification to the congressional defence committees.
Passing the NDAA-2017, Senate Armed Services Committee last month blocked USD 300 million US military aid to Pakistan unless the Defence Secretary certifies to the Congress that Islamabad is taking demonstrable steps against the Haqqani network.
"We share the Committee's concerns regarding the threat posed to our forces and interests in Afghanistan by the Haqqani network and we continue to engage with Pakistan at the highest levels regarding the need for concerted action specifically against the group," the White House said.
The restriction imposed by the Senate would "unnecessarily complicate progress in US-Pakistan bilateral relationship on this issue and would limit the Secretary of Defence's ability to act in the US national security interest", it said.
NDAA is scheduled to come up before the Senate for voting this week. Senate version of the NDAA differed with that of the House on many issues including Pakistan.
The House version of the bill, passed last month, calls for blocking USD 450 million of the USD 900 million US aid to Pakistan in coalition support fund. The Senate version has reduced both the figures respectively to USD 300 million and USD 800 million.
However, for release of this fund, both seek certification from the Secretary of Defence that Pakistan is taking action against the Haqqani network. The White House had made similar objection to the House version of the NDAA.
NDAA-2016, which ends on September 30, makes it mandatory for the Defence Secretary to certify that Islamabad is taking action against the Haqqani network for the release of last USD 300 million of the coalition support fund to Pakistan. The Defence Secretary has not taken a decision yet.