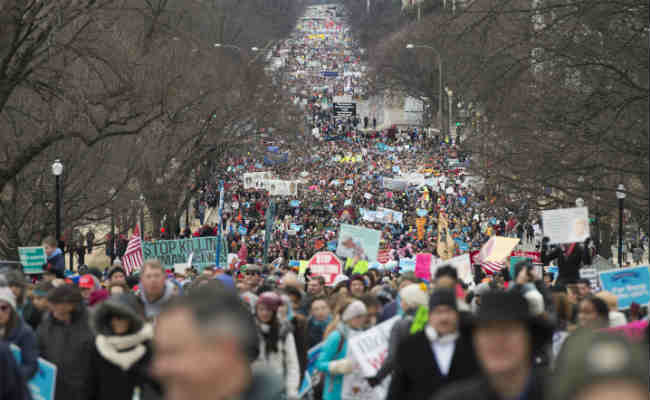 Washington:
US President Donald Trump will appear via video link during this year's March for Life, a mass rally of anti-abortion activists taking place Friday in Washington, the White House said.
Trump "will become the first sitting president to address the March for Life from the White House live via satellite," Press Secretary Sarah Sanders told Wednesday's news briefing.
Last year, Vice President Mike Pence spoke during the 44th edition of the rally on the National Mall, near the White House, hailing what he called a "historic" time for the movement.
Senior White House advisor Kellyanne Conway also gave a speech at the event, held one week after Trump's inauguration.
The March for Life marks an anniversary which infuriates its participants -- the Supreme Court's historic ruling on "Roe v. Wade," which legalized abortion across the United States in 1973.
(Except for the headline, this story has not been edited by NDTV staff and is published from a syndicated feed.)