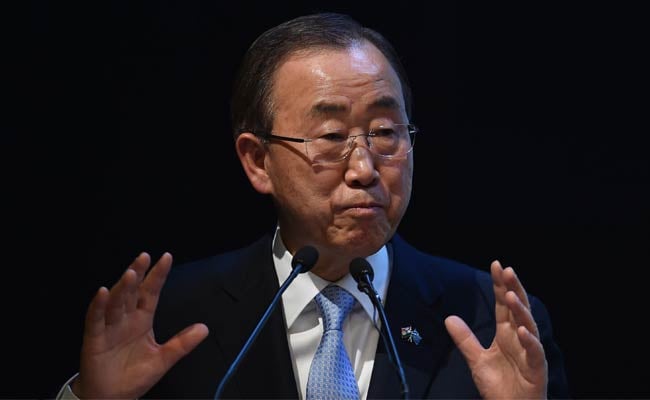 United Nations:
United Nations Secretary-General Ban Ki-moon is "deeply concerned" that deposed Egyptian President Mohamed Mursi and more than 90 other people were sentenced to death today over a mass jail break during the country's 2011 uprising.
"The United Nations is against the use of the death penalty in all circumstances," Ban's press office said in a statement. "The Secretary-General is concerned that such verdicts, handed down after mass trials, may well have a negative impact on the prospects for long-term stability in Egypt."
The sentences were part of a crackdown launched after an army takeover stripped Mursi of power in 2013 following mass protests against his rule.
© Thomson Reuters 2015