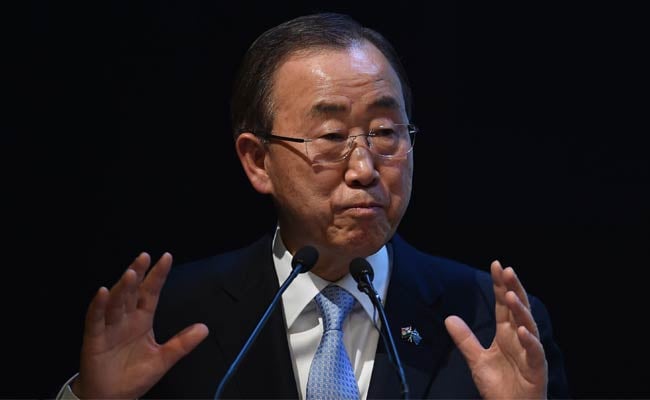 United Nations:
The United Nations is working on a roadmap to streamline its joint mission with the African Union in Sudan's Darfur and transfer some of its tasks to a team solely under UN control, a report said on Friday.

UN Secretary General Ban Ki-moon said in the report to the Security Council that the roadmap laying out an exit strategy for the UNAMID mission would be ready in the coming weeks.

"The transfer of tasks will be implemented in a strategic and pragmatic manner," said the report circulated to council members.

There have been growing calls from Khartoum for the 15,000-strong UNAMID to pull out after the mission demanded access to a village to investigate claims of a mass rape of women and girls by Sudanese troops late last year.

UNAMID announced in late February that it was cutting 770 jobs to streamline its operations.

UNAMID's future will be discussed next week when Security Council envoys travel to AU headquarters in Addis Ababa as part of a tour that will also include stops in the Central African Republic and Burundi.

The council will then hold a meeting on UNAMID in New York on March 17.

A first round of talks between UN and Sudanese officials on UNAMID's future was held on February 19, and more are scheduled for March.


Ban said he would finalize the list of tasks that will be taken over by the UN team in Sudan in May.
A study will be carried out later this year to look at downsizing the mission's military strength, he said.
Deployed since 2007, the mission has been plagued with problems mostly over its dual-command structure by which the United Nations and the African Union are both running operations.
The mission is tasked with protecting civilians and securing humanitarian aid in the western region of Sudan, where more than 300,000 have been killed in 11 years of conflict.
More than two million people have been forced from their homes, but the mission has often been denied access to conflict areas and its forces have been targeted in attacks.
In November, an internal UN probe of allegations that UNAMID was covering up crimes by Sudanese forces against Darfur civilians found that there was an under-reporting of crimes.