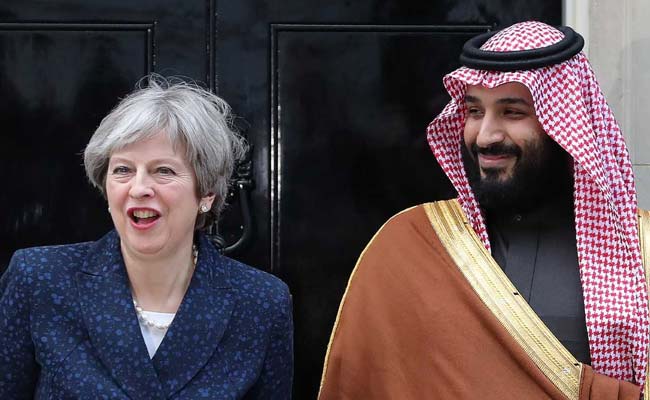 London:
British Prime Minister Theresa May "strongly urged" Saudi Arabia in a phone call with King Salman on Wednesday to cooperate with a Turkish investigation into the murder of journalist Jamal Khashoggi, her office said.
"The prime minister said the current explanation lacks credibility so there remains an urgent need to establish exactly what happened," a Downing Street spokeswoman said in a statement after the telephone conversation.
"She strongly urged Saudi Arabia to cooperate with the Turkish investigation and to be transparent about the results.
"The Prime Minister also reiterated that all individuals bearing responsibility for the killing of Mr Khashoggi must be properly held to account," it added, noting May had expressed "grave concerns" over the matter.
The call, the first between the two leaders since the growing crisis over the journalist's death three weeks ago, comes as King Salman and Crown Prince Mohammed bin Salman hold conversations with various world leaders.
On Wednesday, the king spoke with French President Emmanuel Macron while Prince Mohammed held his first call since the killing with Turkish President Recep Tayyip Erdogan.
Earlier Wednesday, May announced Britain will revoke the visas of any Saudi citizens suspected in the murder which Turkey has said occurred inside the Saudi consulate in Istanbul.
The prime minister informed King Salman of the decision, which follows a similar move by the United States on Tuesday, Downing Street said.