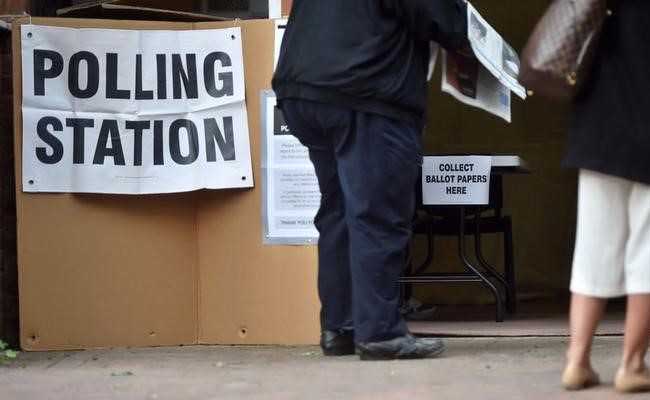 As many as
56 candidates of Indian-origin
are contesting the
UK Elections 2017
, voting for which began today. In the 2015 UK elections, a record 10 Indian-origin candidates made it to the British Parliament. This year, both Labour Party and Liberal Democrats have fielded 14 Indian-origin candidates while the Conservatives have put forward 13 Indian-origin candidates.
The UK Parliament has 650 seats with a total of 3,300 candidates contesting to be members of parliament this year.
Analysts say Conservative nominees Paul Uppal, Priti Patel, Rishi Sunak and Shailesh Vara and Labour Party's Virendra Sharma, Kuldip Singh Sahota, Preet Kaur Gill and Neeraj Patil have strong chances of winning the election.
UK Elections 2017 Live Updates!
Earlier in the day, voters in England, Wales, Scotland and Northern Ireland went to the polls under the shadow of the recent London and Manchester terror attacks. Prime Minister Theresa May had called mid-term general elections on April 18 after the country voted for exiting the European Union in 2016.
Here's a quick look at Indian-origin candidates fighting it out in UK Elections 2017 from the top three parties:
Labour Party: Indian-Origin Candidates
Keith Vaz (Leicester East)
Valerie Vaz (Walsall South)
Seema Malhotra (Feltham & Heston)
Lisa Nandy (Wigan)
Virendra Sharma (Ealing, Southall)
Neeraj Patil (Putney)
Rohit Dasgupta (East Hampshire)
Hitesh Tailor (East Surrey)
Navin Shah (Harrow East)
Navendu Mishra (Hazel Grove)
Tanmanjeet Singh Dhesi (Slough)
Kuldip Singh Sahota (Telford)
Manjinder Kang (Tewkesbury)
Preet Kaur Gill (Birmingham Edgbaston)
Conservative Party: Indian-Origin Candidates
Rahoul Bhansali (Brent Central)
Suella Fernandes (Fareham)
Samir Jassal (Feltham and Heston)
Ameet Jogia (Brent North)
Resham Kotecha (Coventry North West)
Priti Patel (Witham)
Reena Ranger (Birmingham Hall Green)
Alok Sharma (Reading West)
Meera Sonecha (Leicester South)
Rishi Sunak (Richmond)
Minesh Talati (Barking)
Paul Uppal (Wolverhampton South West)
Shailesh Vara (North West Cambridgeshire)
Liberal Democrats: Indian-Origin Candidates
Joe Naitta (Derby South)
Rabi Martins (Luton North)
Anita Prabhakar (Mansfield)
Reetendranath Banerji (South Basildon and East Thurrock)
Nigel Bakhai (Ealing Southall)
Dave Raval (Hackney South and Shoreditch)
Victor Babu (Clwyd West)
Isabelle Parasram (Walsall North)
Gitanjali Gordon (South Shields)
Shweta Kapadia (Arundel and South Downs)
Anita Day (Grantham and Stamford)
Harrish Bisnauthsing (Leicester South)
Marisha Ray (Chipping Barnet)
Parmjit Singh (Birmingham, Perry Barr)