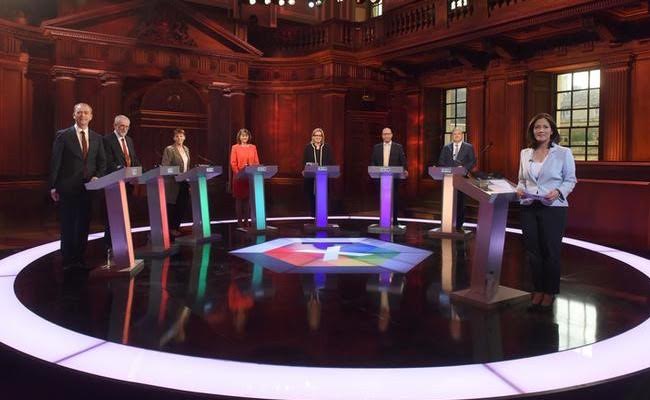 Exit polls of UK elections favour Theresa May
continuing her term as Prime Minister. The snap elections were announced by May on April 18. This elections determine
who gets to negotiate Britain's departure
from the EU over the next two years, and the strength of mandate that the government will have in parliament for five years. Chief contenders for the post are Theresa May, representing the Conservatives, against Jeremy Corbyn from Labour Party. May's popularity had seen a dip in the past three weeks. The counting began immediately after the polls closed and by dawn the picture of who has won should be clear.
Here are the live updates of UK election:
Conservative to emerge as largest party with 314 seats, show exit polls

The exit poll predicted the Conservatives would win 314 seats and the Labour Party 266, meaning no clear winner and a "hung parliament". Political deadlock in London could derail negotiations with the other 27 EU countries ahead of Britain's exit from the bloc, due in March 2019, before they even begin in earnest.