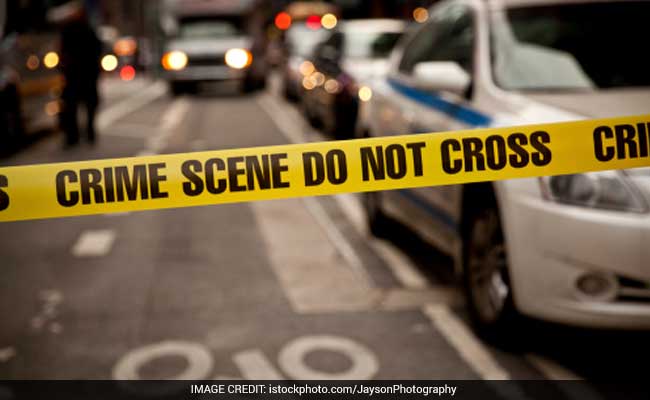 London:
Six men and two women including Indians were killed in a major accident when their mini bus got crushed between two trucks on a highway in southern England. The crash occurred on the southbound M1 highway at Newport Pagnell in Buckinghamshire on Saturday.
"We are extending all possible assistance to those affected by this tragedy," the Indian High Commission in London said.
The two truck drivers arrested from the scene of the accident were charged with causing death by dangerous driving. Thames Valley Police said 31-year-old Ryszard Masierak and 51-year-old David Wagstaff have been charged with eight counts of causing death by dangerous driving.
Mr Masierak, also accused of careless driving under the influence of alcohol, has been remanded in custody to appear at High Wycombe Magistrates' Court today. Mr Wagstaff, charged with dangerous driving, has been bailed to appear at Milton Keynes Magistrates' Court on September 11.
"The charges are in connection with a collision shortly before 3.15 am yesterday in which six men and two women died. Four people who were injured and taken to hospital remain in serious conditions," Thames Valley Police said in a statement.
The British police are yet to release details of those killed in the crash. The driver of the minibus has been identified as India-born Cyriac Joseph. The 52-year-old father of two, originally from Kerala and based in the UK for 15 years, was described as "lovely and generous" by friends.
The others in his minibus were tourists from Chennai who had reportedly hired the vehicle along with a family based in Nottingham to travel to London, from where they had plans to go on a tour of Europe.
A five-year-old girl, a woman and a man are being treated in the hospital with life-threatening injuries, while another woman has serious injuries. South Central Ambulance Service said those injured in the collision were taken to hospitals in Milton Keynes, Coventry and Birmingham.
Pictures from the crash site show extensive damage to the vehicles involved, including a FedEx vehicle and another belonging to AIM Logistics.
Ismail Elmagdoub, director of AIM Logistics, based in Evesham, Worcestershire, said, "We would like to express our deepest sympathy to the families who have lost loved ones and also those whom have been injured at this very sad time."