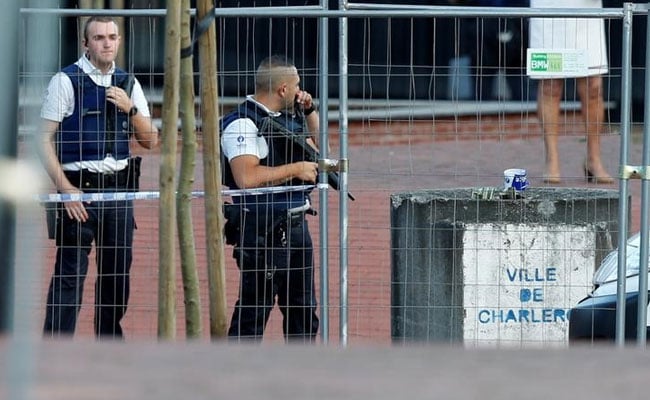 Brussels:
Belgium's prime minister today announced a terrorism probe into a machete attack that wounded two policewomen, in what appeared to be the latest in a string of jihadist attacks in Europe.
"We have been informed by federal prosecutors that an investigation has started for attempted terrorist murder... given certain elements (in the case)," Charles Michel told reporters.
The prime minister was referring to the attacker's cry of "Allahu Akbar" (God is greatest) during the assault in front of a police station.
No information was given about the attacker's identity during the press conference in Brussels which followed a meeting of Belgium's security services.
Michel had previously said the attacker has not been identified "but it seems once more to be an attack with a terrorist connotation."
The attack Saturday outside the main police station in the city of Charleroi, around 60 kilometres (40 miles) south of Brussels, left one of the policewomen with "deep wounds to the face" while the other was slightly injured, Belga news agency said.
Charleroi police said the attacker was shot and killed, while the two victims were out of danger.
Belgium has been on high alert since suicide bombers struck Brussels airport and a metro station near the European Union's institutions on March 22, killing 32 people.
Those attacks were claimed by the Islamic State (IS) jihadist group, which controls large areas of territory in Iraq and Syria and has claimed numerous terror strikes in Europe over the last year.
(This story has not been edited by NDTV staff and is auto-generated from a syndicated feed.)