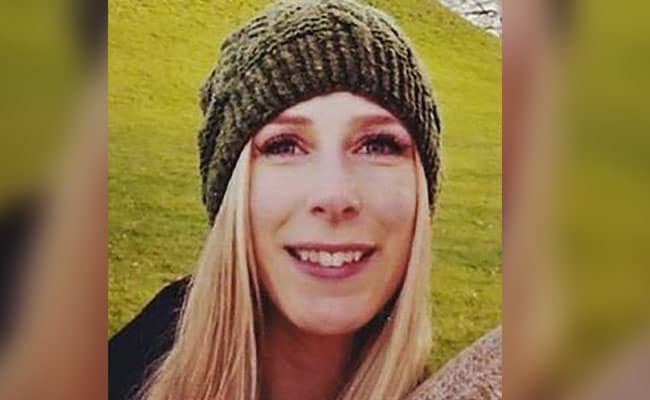 Christine Archibald's death made international headlines: She was killed Saturday by attackers who zigzagged a van through a crowd on London Bridge, then got out and stabbed people with large knives.
Now, as the 30-year-old Calgary woman's family mourns her, it also has a message for the world: Celebrate the circumstances of her life.
"We grieve the loss of our beautiful, loving daughter and sister," the family's statement said. "She had room in her heart for everyone and believed strongly that every person was to be valued and respected."
She "lived her belief," the statement said, by working for a homeless shelter before getting engaged and moving to Europe. Archibald "would have had no understanding of the callous cruelty that caused her death."
It ended with advice on how best to honor her: "Volunteer your time and labor or donate to a homeless shelter. Tell them Chrissy sent you."
The Internet responded with donations and volunteer hours and a pair of hashtags: #ChrissySentYou and #ChrissySentMe.
Canadian Prime Minister Justin Trudeau said he "strongly condemns" the Saturday attack, telling the Independent that he was "heartbroken" that a Canadian was among the seven people killed.
Archibald spent more than two years at Alpha House, a nonprofit homeless shelter that provides housing and services to some of the most vulnerable people in Calgary, Canada.
Many homeless shelters won't let people in if they're drunk or high. Alpha House takes in everybody, according to Peter Choate, an associate professor at Mount Royal University and one of Archibald's teachers.
Alpha House offers food, shelter and social services to people even if they're not ready to get off drugs, a strategy known as "harm reduction." Just keeping people off the street can help address other medical or physical needs. Sometimes, the best thing Alpha House can offer a person is a safe place to spend the night.
"The individuals who are their clients are marginally housed or homeless, and often engaged in multiple systems," Choate said. "They have complex needs, and it takes an individual with special skills to work in that environment."
He recalled Archibald as a quiet woman who grew in confidence as she completed her degree in social work.
Choate said he could see that she had the compassion to work with the most vulnerable and the intelligence to implement pragmatic solutions.
"This was a place that spoke to her compassion and her desire to do something different," he said. "She clearly wanted to do what was best for them, but she was respectful of their self-determination . . . She met them where they were."
Kathy Christiansen, executive director of Calgary Alpha House Society, said Archibald was good at earning clients' trust, then using her conversations with them to come up with a plan for improving their lives.
"That is the journey that we walk with our clients," Christiansen said. "We do meet them where they're at. We support their self-determination. Chrissy was talented at doing that."
Christiansen said Archibald was not only talented at her work, but also grateful to be doing it.
"She felt blessed to be a part of that," Christiansen said. "Here is someone who felt that it was a privilege to do this work."
So it was bittersweet when Archibald told her colleagues that she was moving to Europe with the man she intended to marry. He had gotten a job in the Netherlands.
The couple had been there since February. Last weekend, they took a brief trip to London.
They were out for an evening stroll, crossing London Bridge, when a white van with bright headlights began slamming into people.
Afterward, her fiance tried unsuccessfully to resuscitate her. "He held her and watched her die in his arms," Tyler Ferguson's sister, Cassie Ferguson, told the Canadian Broadcasting Corp.
Later, she went on Facebook and posted about his anguish.
"I can't breath. You hear these things so often but it doesn't seem real. Last night in London my baby brother lost the love of his life on the London bridge. In a split second his entire life was ripped away from him. Hearing his painful sobs on the phone while he's alone trying to deal with this tears me apart. I have no words."
(This story has not been edited by NDTV staff and is auto-generated from a syndicated feed.)