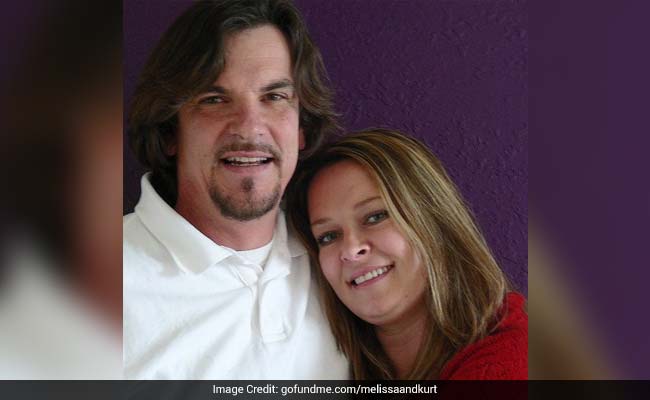 London:
The family of Kurt Cochran, the US tourist killed during a terror attack while in London with his wife to celebrate their 25th wedding anniversary, spoke on Monday of "a humbling and difficult experience".
Cochran's wife, Melissa, sustained a broken leg, a broken rib and a cut to the head in last Wednesday's attack outside the Houses of Parliament, and "her health is steadily improving," her brother Clint Payne said.
Cochran and Melissa, from Utah, were mowed down on Westminster Bridge by a car driven by Khalid Masood, who killed a total of four people and injured dozens more before being shot and killed.
In the first public statement by a victim's family since the attack, Payne thanked the emergency services and members of the public for "the outpouring of love and generosity".
"The most difficult part of all of this is that Kurt is no longer with us, and we miss him terribly," he said.
"He was an amazing individual who loved everyone and tried to make the world a better place."
US President Donald Trump announced Cochran's death last Thursday, calling him "a great American" in a Twitter post.
The Church of Jesus Christ of Latter-day Saints said Melissa's parents were serving as missionaries in London.
Masood also ran over Leslie Rhodes, 75, a retired window cleaner, and Aysha Frade, 43, a language school administrator, as well as stabbing to death 48-year-old policeman Keith Palmer outside parliament.
Police investigating the attack arrested a 30-year-old man on Sunday in the central English city of Birmingham on suspicion of preparing terrorist acts.
He is one of two people who remain in police custody, the other being a 58-year-old also arrested in Birmingham.
The arrest came as the government confirmed that Masood had used the WhatsApp messaging service, saying it was crucial that the security services be allowed to access the heavily encrypted app.
(This story has not been edited by NDTV staff and is auto-generated from a syndicated feed.)