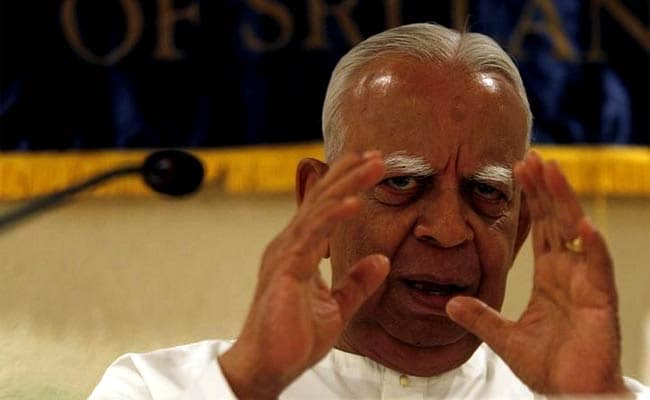 Colombo:
Sri Lanka's parliament today named an ethnic minority Tamil politician as the main opposition leader for the first time in 32 years, a sign of growing reconciliation in the nation following the end of a bloody civil war.
The majority of the nation's population belongs to the Sinhalese community and the minority Tamils have alleged persecution by the government since the uprising of Tamil Tiger separatists three decades ago.
Rajavarothiam Sampanthan, 83, the head of Tamil National Alliance, is the first ethnic minority opposition leader since 1983, when Tamil legislators resigned en masse to protest against a law that compelled them to denounce separatism.
Parliament's speaker accepted Mr Sampanthan as the main opposition leader after loyalists to former president Mahinda Rajapaksa were divided on whether they should support the government or be in opposition.
"We will oppose the government on all issues, where it is in the national interest to do so," Mr Sampanthan told parliament in his debut speech as opposition leader. "We will support the government on all issues, where such support is justified," he said.
Mr Sampanthan is a lawyer who was first elected to the parliament in 1977. His party, the former political proxy of the Tamil Tiger insurgents, backed Maithripala Sirisena in the January presidential elections defeating Rajapaksa, who ordered a bloody offensive that ended the Tamil insurgency in 2009.
The previous government refused to acknowledge Tamils' request to probe alleged war crimes during the final phase of the war. The UN last year passed a resolution calling for an international probe on the alleged human rights abuses.
The outcome of the UN investigation will be released at the UN Human Rights Council session later this month.
The new Sri Lankan government has agreed to a domestic war crimes probe and the US, which sponsored three successive UN resolutions against Sri Lanka, last week said it would support a domestic process if it is credible.
© Thomson Reuters 2015