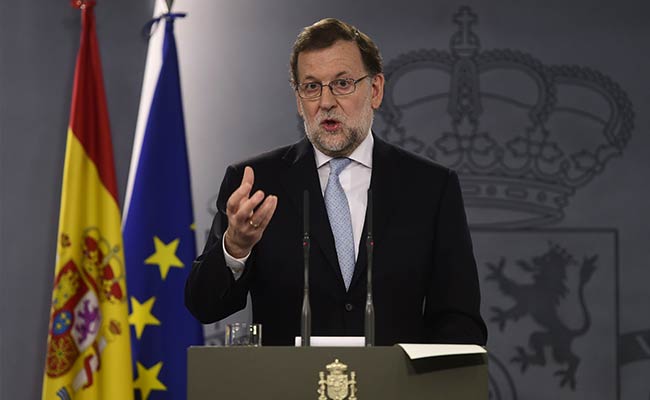 Madrid:
Spanish Prime Minister Mariano Rajoy on Wednesday gave Catalonia's separatist leader five days to clarify his position on whether or not he was declaring independence.
Speaking in parliament Rajoy said Carles Puigdemont has until Monday at 10 am (1200 GMT) "to say if he declared independence" before suspending Catalan autonomy.
"It is very important that Mr Puigdemont clarify for the rest of Spaniards if he declared independence yesterday or not," he added.
If Puigdemont confirms his region had split from Spain, the central government would give him an additional five days, to October 19 at 10 am, to reconsider before suspending Catalan autonomy, Rajoy added.
Puigdemont announced in the regional parliament Tuesday that he had accepted the mandate for "Catalonia to become an independent state" following the contested referendum.
But in a parliamentary speech Puigdemont immediately called for independence to be suspended, to allow for negotiations with Madrid.
(Except for the headline, this story has not been edited by NDTV staff and is published from a syndicated feed.)