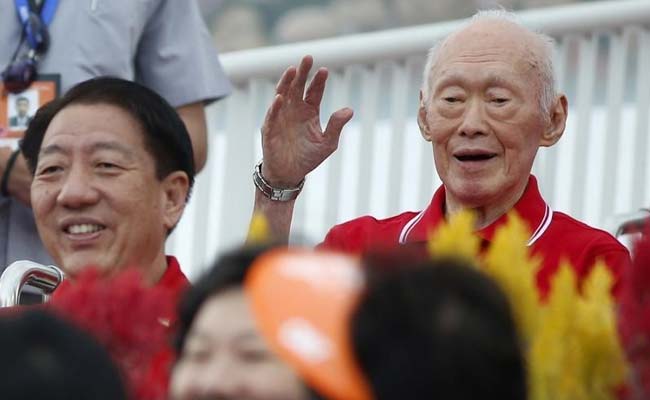 Singapore:
Singapore's elder statesman Lee Kuan Yew remained in critical condition today, the government said, as police launched an investigation into bogus reports that he had died.

"Mr Lee Kuan Yew remains critically ill in the ICU," the latest bulletin issued by the office of his son, Prime Minister Lee Hsien Loong, said.

The government on Wednesday quashed rumours that the 91-year-old patriarch, who has been in hospital for severe pneumonia since February 5, had died and asked police to investigate a fake statement on his passing that purportedly came from the Prime Minister's Office (PMO) website.

A government spokesperson told AFP late on Wednesday that the statement was "doctored" and described it as "fake".

"Police confirm a report has been lodged and we are looking into the matter," the Singapore Police Force said in a statement.

"We take a very stern view against anyone who doctors a government website to spread false information to deceive the public," it added.

"We will spare no effort to bring them to task. We also advise the public not to spread falsehoods."

Lee, credited with transforming the resource-poor island from an economic backwater to one of the world's wealthiest economies, is on life support in the intensive care unit, according to previous government statements.


The government on Wednesday said the patriarch is "critically ill" and his condition was worsening further.
Rumours that he had died swept through social media and mobile messaging services on late Wednesday after a screenshot of the purported PMO statement was widely circulated. Media reports based on the hoax were later retracted.
Lee, a British trained lawyer, served as prime minister from 1959 until he stepped down in 1990 in favour of his deputy Goh Chok Tong. Goh in turn handed the reins to Lee Hsien Loong in 2004.
While he is praised for turning Singapore into a vibrant global financial hub, the senior Lee is also criticised by rights activists for his iron-fisted rule which has seen political opponents jailed or exiled and driven to financial ruin through costly libel suits.
In a book published in 2013, Lee said he was feeling weaker by the day and wants a quick death.
He has signed an Advance Medical Directive, a legal document instructing doctors not to use any life-sustaining treatment if he cannot be resuscitated.