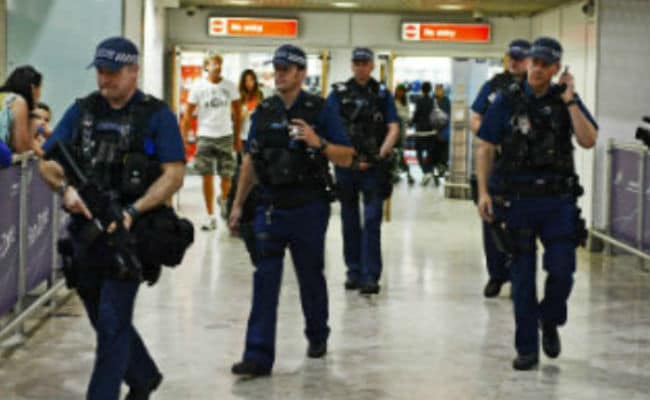 London:
London police could deal with an attack by heavily armed marauding terrorists, one of the capital's most senior officers said on Wednesday, rejecting suggestions the mostly unarmed force would struggle to cope with a Paris-style assault.
Following the attacks last month when militants killed 130 people and injured hundreds more at sites across Paris, critics said police in London had neither the numbers of armed officers nor the weaponry to deal with a similar incident.
"Do we think we have got the capability and capacity to deal with that threat? Yes we do," Assistant Commissioner Patricia Gallan told reporters. "We in London feel we have got a response ready for any terrorist incident."
Britain is on its second-highest alert level of "severe", meaning a militant attack is considered highly likely, mainly due to the threat the authorities say is posed by Islamic State militants in Syria and Iraq and their encouragement of supporters to carry out attacks in their homelands.
Unlike most forces around the world, British police are not routinely armed and currently just over 2,000 of London's 31,000 officers are able to carry guns. Those who do are volunteers.
After the Paris attacks, London's police chief Commissioner Brendan Hogan-Howe said the force was working to increase the number of armed officers on the streets by a third immediately and he hoped long-term to double the number currently available.
Prime Minister David Cameron has also said Britain could deploy 10,000 soldiers to deal with a major attack.
Gallan also said in the wake of the attacks in Mumbai in 2008 which killed 166 people, that British police had reviewed their tactics so armed officers were now being trained to "go forward" to stop the mass shooting of hostages, even if that meant not giving medical aid to victims or colleagues.
However, she rejected the notion police had adopted a "shoot to kill" policy, an issue which became a major political issue after opposition Labour leader Jeremy Corbyn said he was concerned it could be counter-productive.
"There has never been a shoot to kill policy. That has never been the policy of British policing nor will it be," she said. "Our officers act within the law, every shot they fire they know they are accountable for it in law."
She also said it was coincidental that details of a training exercise involving armed officers to which media were invited were being released on the day that MPs will vote on whether Britain should extend a bombing campaign against Islamic State to Syria.
Some opponents fear such a move will make the country a greater target for reprisal attacks.
© Thomson Reuters 2015