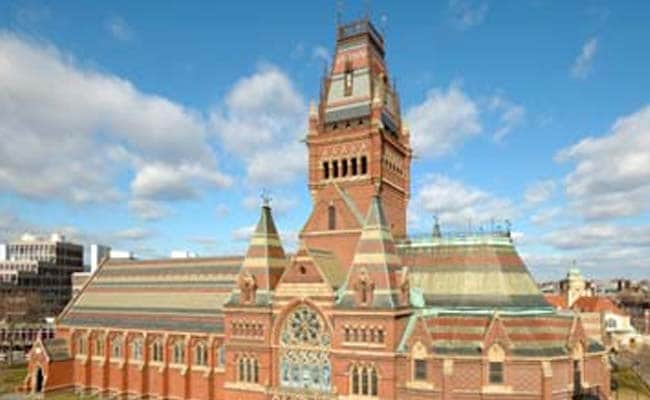 Privacy has been a prickly topic at Harvard ever since it was revealed last year that the university had searched the email accounts of some junior faculty members, prompting a major self-examination and promises by the administration to do better.
But this week, that sore spot was poked again. The university acknowledged that as part of a study on attendance at lectures, it had used hidden cameras to photograph classes without telling the professors or the students.
While students and faculty members said that the secret photography was not as serious as looking through people's email, it struck many of them as out of bounds - or, at least, a little creepy. And it set off more argument about the limits of privacy expectations.
"I wouldn't call it spying," as some people have, said Jerry R. Green, a professor of economics and former university provost. "But I don't think it's a good thing."
Some students called the secret photography a violation of trust, while others shrugged it off because cameras are already ubiquitous, said Sietse Goffard, a junior who is vice president of the Harvard Undergraduate Council. "It's a question I'm still really conflicted about," he said.
The episode comes as the university is getting familiar with a new honor code that will go into effect next year. That code, Goffard said, "stresses the importance of transparency and community trust."
Carolyn O'Connor, a first-year student, said she would be concerned if the pictures were made public. But "if it's for academic reasons, I don't have a problem with that," she said.
Researchers at the Harvard Initiative for Learning and Teaching set up the cameras to investigate professors' complaints that many students skipped lectures, and that attendance dropped as a semester wore on. (The photos confirmed both points.) The researchers were concerned that letting professors or students know could skew the results.
They received clearance from Peter K. Bol, a vice provost, and took still images in the spring in 10 classes, which have not been identified, with a total of about 2,000 students. Administrators said that students were not tracked, that professors were not judged on the results, and that after attendance figures had been compiled, the pictures were destroyed.
Bol has said that he began in August to tell professors that their classes had been photographed. On Tuesday, Harry R. Lewis, a computer science professor and former dean of Harvard College, raised the matter at a faculty meeting, and Bol responded. The exchange was recounted on Lewis' blog and reported by student publications.
Lewis said he was surprised Harvard had not told people they were the subjects of research. "There are lots of things that are OK to do if you tell people you're doing them," he said.
Bol said that he had run the project by a review committee, "which concluded that the study did not constitute human subjects research," and so did not require full committee approval.
The administration has said it will notify students that their pictures might have been taken and will subject future proposals to closer scrutiny. The university's decade-old policy allows photography "for educational or institutional purposes," but it does not address secrecy.
The university's respect for privacy is a touchy subject because of the email affair. While investigating a cheating scandal in 2012, university officials, seeking the source of leaks to the news media, looked at email logs of 16 faculty members. They said they did not read messages.
When word of those searches broke, many professors were furious, arguing that although the university owned the email system, there was an expectation of privacy. In response, the administration adopted a policy on electronic privacy. The photography has not drawn the same kind of reactions.
"This should have been done better," said Wilfried Schmid, a mathematics professor. "This is not in the same league as the email searches. It's more like a lack of courtesy."
© 2014, The New York Times News Service