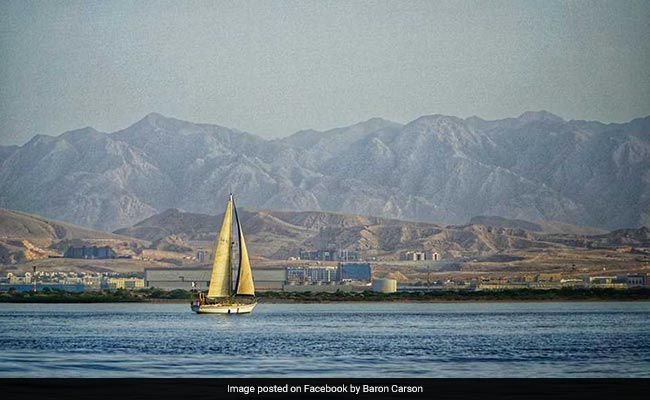 LONDON:
Researchers of a British university have brought to light the existence of a
fast-growing "dead zone" devoid of oxygen
in the Gulf of Oman, spelling environmental disaster for fish and marine plants in the area, as well as for people reliant on the ocean for food and employment.
University of East Anglia (UEA) researchers have confirmed a dramatic decrease in oxygen in the Gulf of Oman, in an area larger than Scotland, using underwater robots called Seagliders that can reach depths of 1,000 metres, a release from the university said on Friday.
The study led by UEA, in collaboration with Oman's Sultan Qaboos University, collected data in areas of water previously inaccessible due to piracy and geo-political tensions.
"New research from the University of East Anglia has confirmed a dramatic decrease in oxygen in the Gulf of Oman part of the Arabian Sea. But the environmental disaster is worse than expected," UEA said.
"Where the Seagliders expected some oxygen, they found an area larger than Scotland with almost no oxygen left."
According to the team leader Bastien Queste from UEA's School of Environmental Sciences, the situation in this part of the Arabian Sea, which is the largest and thickest dead zone in the world, has been made worse by climate change, "as warmer waters hold less oxygen, and by fertiliser and sewage running off the land into the seas."
"Dead zones are areas devoid of oxygen. In the ocean, these are also known as 'oxygen minimum zones' and they are naturally occurring between 200 and 800 meters deep in some parts of the world," Queste said in a statement.
"Our research shows that the situation is actually worse than feared, and that the area of dead zone is vast and growing. The ocean is suffocating.
"Of course all fish, marine plants and other animals need oxygen, so they can't survive there. It's a real environmental problem, with dire consequences for humans too who rely on the oceans for food and employment," he said.
According to UEA, the team combined their Seaglider data with a very high-resolution computer simulation to determine how oxygen is spread around the north-western Arabian Sea throughout different seasons and the monsoons.
"They found that the dead zone moves up and down between seasons, causing fish to be squeezed in a thin layer near the surface," it said.
"Management of the fisheries and ecosystems of the western Indian Ocean over coming decades will depend on better understanding and forecasting of oxygen levels in key areas such as the Gulf of Oman," Queste said.