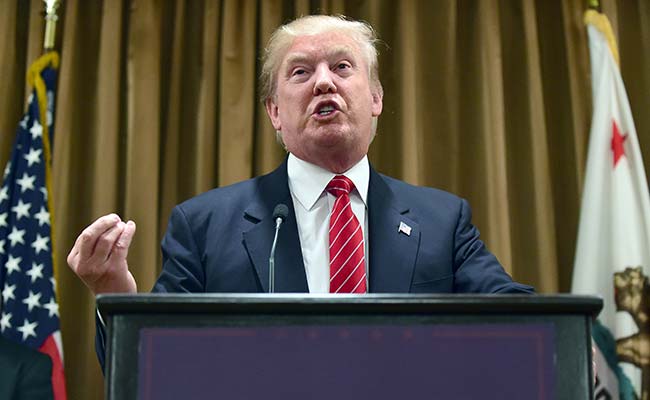 Washington:
US Republican presidential candidates used the Wall Street market crash to launch an attack on China and President Barack Obama's foreign policy.
Republican presidential front-runner Donald Trump, who has repeatedly criticised the US for submitting to China, blamed Beijing's policy for the crash at Dow Jones at 589 points yesterday.
"Markets are crashing - all caused by poor planning and allowing China and Asia to dictate the agenda. This could get very messy! Vote Trump," the real estate magnate wrote on Twitter.
"I've been talking about China for years. Because China is going bad, it's going to bring us down too because we are so heavily coupled with China," he said.
Another Republican presidential favourite Scott Walker urged President Obama to withdraw the invitation to Chinese President Xi Jinping, expected to visit the US in September, EFE reported today.
"Americans are struggling to cope with the fall in today's markets, driven in part by China's slowing economy and the fact that they actively manipulate their economy," Mr Walker said in a statement.
Mr Walker added: "Given China's massive cyber attacks against America, its militarisation of the South China Sea, continued state interference with its economy, and persistent persecution of Christians and human rights activists, Obama should make China pay for its several attempts to weaken US interests, instead of arranging a state visit for Xi."
New Jersey Governor Chris Christie said the market crash was a consequence of Mr Obama's "failed policies".
"This president doesn't know how to say no to spending, doesn't know how to say no to a bigger and more intrusive government," Mr Christie said.
Carlier Fiorina, the only female Republican presidential candidate, said the fall is a sign the US economy is weakening.
The Wall Street crash was caused by strong setbacks in Asia, affected by the devaluation of the Chinese currency yuan and signs of an economic slowdown in the world's second-largest, but heavily state-controlled, economy.