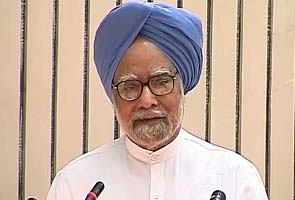 Tokyo:
Prime Minister Manmohan Singh will pay a four-day visit to Japan to discuss security cooperation in maritime and cyberspace with Japan Prime Minister Yoshihiko Noda, Japan's Ministry of Foreign Affairs announced on Friday.
Mr Singh will arrive in Japan on November 15, and the bilateral meeting is scheduled for November 16, said Japanese Foreign Minister Koichiro Gemba.
The two leaders are expected to exchange their views on strengthening strategic ties between Japan and India in maritime security and their economic ties, reported Xinhua.
This year marks the 60th anniversary of the establishment of diplomatic ties between the two countries, said Mr Gemba, hoping the visit will deepen the partnership between the two sides.
Mr Singh is also to meet Emperor Akihito and Empress Michiko during the visit.