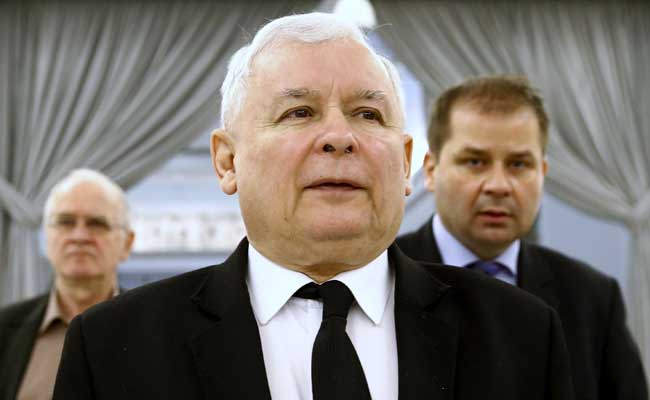 WARSAW:
Jaroslaw Kaczynski, leader of Poland's ruling Law and Justice party (PiS), played down a European Union investigation into recent legislation, saying Poland has to go its own way and not yield to any pressures.
The EU began an unprecedented inquiry on Wednesday into whether Poland's new conservative, Eurosceptic government has breached the EU's democratic standards by taking more control of the judiciary and public media.
Kaczynski, who holds no formal government post, but is widely believed to be in overall charge of the EU's largest eastern member state, said "there is no sense in being concerned about this".
"We have to go our own way and not yield to any pressures. Noone can have any illusions that there will be some surrender or any compromises," Kaczynski said in an interview for Rzeczpospolita daily published on the paper's website on Saturday evening.
He also said there was no unanimity in the European Union regarding potential sanctions being imposed on Poland, which will make it impossible for the European Council to approve the sanctions in a vote.
"This will de facto close the discussion," Kaczynski said.
Hungary's prime minister Victor Orban has already said he would veto sanctions -- a move that would in any case be considered only after a process under which the Commission can recommend changes to national legislation and then wait to see if they are implemented.
Kaczynski and Orban met earlier this month.
The EU's decision to launch the investigation was preceded by a letter by the Commission First Vice President Frans Timmermans, urging Poland's government to implement the rulings of its Constitutional Tribunal and review freedom of speech issues raised by a media law.
"We are being attacked for nothing... If anywhere political correctness and law ban speaking then not in Poland", Kaczynski said.
© Thomson Reuters 2016