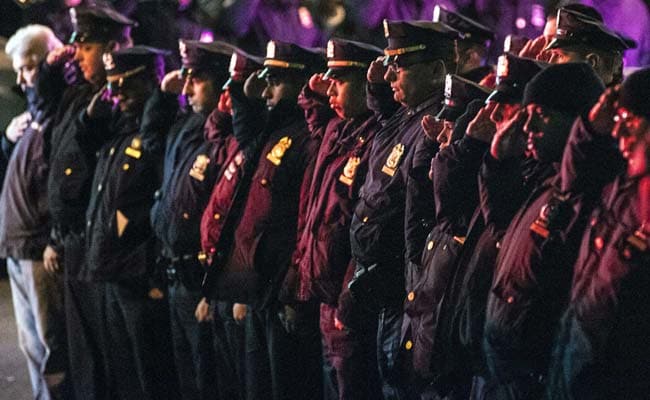 New York:
Police in New York City and elsewhere are on guard after the deadly ambush of two officers sitting in their squad car on a Brooklyn street.
The gunman who opened fire on Saturday afternoon had posted online that he planned to kill police in retaliation for the police-involved deaths of Eric Garner in New York City and Michael Brown in Ferguson, Missouri. He fatally shot himself after killing the officers.
Investigators sought to determine whether Ismaaiyl Brinsley really had a deep sympathy for the police killings protests or simply latched on to the cause for the final act of a violent spree. Police say Brinsley ambushed the officers after shooting and wounding his girlfriend in Maryland.