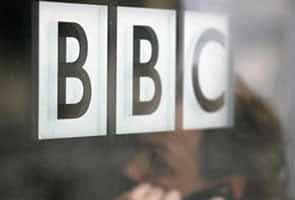 London:
Police investigating alleged child abuse centering on former BBC presenter Jimmy Savile said on Wednesday they have arrested a man in his 70s.
The unnamed man, from London, was arrested at 6.30 am on suspicion of sexual offences and taken to a south London police station, they added in a statement.
Police are dividing their investigation into three strands: offences allegedly committed alone by Savile, who died last year aged 84, offences committed by him with others and offences committed by others alone.
The statement said Wednesday's arrest fell into the second category: Savile and others. It was the eighth arrest in an operation police have codenamed "Yewtree".
The allegations of abuse have shaken Britain's state-funded broadcaster and shocked fans of Savile, who was as famous for his charity work as he was for his eccentric TV style.
Earlier this month, police said Savile is suspected of carrying out an unprecedented number of sex offences including 31 rapes.
News of Savile's crimes threw the BBC into turmoil, led to the resignation of its director general just 54 days into his job and provoked awkward questions for his predecessor Mark Thompson, who recently took over as chief executive of the New York Times.
Detectives launched their inquiry following reports in a TV documentary that Savile had abused young girls on BBC premises and at hospitals where he did charity work.
So far, 450 people have come forward with allegations about Savile, mostly dealing with sexual abuse.
Savile is now a suspect in 199 crimes, the vast majority of them involving children or young people, police say.
© Thomson Reuters 2012