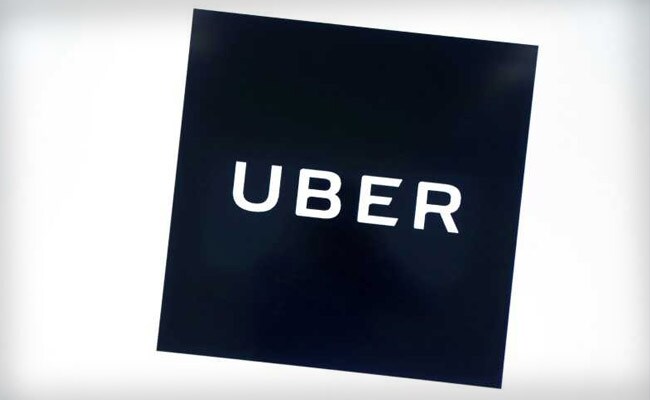 Washignton:
An Uber driver in Denver killed his passenger early Friday morning, telling a witness he had fired several times in self-defense, police said.
Michael Andre Hancock, 29, was arrested and held with no bond, according to Denver County Jail records. He is being investigated for first-degree murder.
The incident comes amid abuse allegations and questions over Uber's ability to properly screen its drivers.
Gun owners can carry pistols in their vehicles without a permit in Colorado, though Hancock appears to have violated Uber policies.
Police say Hancock shot Hyun Kim, 45, with a semiautomatic pistol during a confrontation at 2:47 a.m. Friday, according to a partially redacted probable cause affidavit provided to The Washington Post.
His sedan smashed into a concrete barrier on Interstate 25 in south Denver, coming to a stop perpendicular to traffic.
Blood was found on the highway pavement near 10 spent .40 caliber shell casings and matched the car's path, police documents show.
Denver police spokeswoman Marika Putnam told The Post on Saturday that the ongoing investigation has yet to determine if Hancock fired while his car was in motion.
A passerby stopped and spoke with Hancock before calling 911, saying Hancock explained he was attacked by Kim, police documents show.
Arriving officers found Kim slumped over on the floorboard of the front passenger seat and provided aid until paramedics arrived, police records show. Kim was pronounced dead at a hospital.
Officers handcuffed Hancock and removed a Ruger pistol from his waistband. Hancock then began to have trouble breathing and was taken to a hospital where he was treated and released, police recount. It is not clear why he was having breathing trouble: The document is redacted in three places, including in the summary before police describe his difficulty.
Investigators noted several bullet strikes inside the passenger compartment. Hancock refused to make statements about the incident without an attorney present, the records show.
It was unclear Saturday if Hancock had an attorney.
Hancock does not have a criminal record in the state, the Denver Post reported. An Uber official said Hancock has been driving with the popular ride-ailing app for three years.
His father, also named Michael Hancock, told KDVR-TV he had a permit to carry a concealed handgun. Putnam, the police spokeswoman, said she was unsure if that had been confirmed.
Company policy says riders and drivers cannot carry firearms in vehicles while using the ride-sharing app. Some states have regulations that override that prohibition, but in Colorado, which allows guns in vehicles to protect lives and property, the regulation for Uber users still applies, Uber spokeswoman Carly DeBeikes told The Post in a statement.
Uber, rocked by allegations of inadequate screening and abuse among its drivers and corporate leaders, said Hancock's access to the app was removed. The company is also working with police during the investigation, DeBeikes said.
She did not address a question about when Hancock's last background check was conducted by the company.
Last year, Colorado regulators fined the company $8.9 million for allowing 57 people with criminal records and driver's license issues to drive for the company. That fine was later slashed in half after protests from the company said some of the violations should not have counted.
Friday's slaying occurred the same day CNN published an investigation that found Uber and its competitor Lyft have approved thousands of drivers who should have been disqualified due to criminal histories.
It also found the companies have forcefully lobbied to block more stringent regulation, like investigative fingerprint scans or government screening.
Last month, Uber announced it would do annual background checks for its drivers and hired a company that provides continuous criminal record monitoring, the AP reported.
That came after years of allegations of misconduct from drivers, including sexual assault. The app now allows riders to share their location with family and friends and provides a direct line to 911.
(Except for the headline, this story has not been edited by NDTV staff and is published from a syndicated feed.)