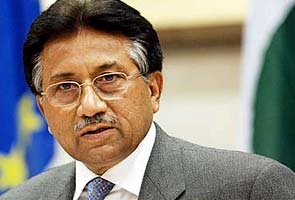 Karachi:
Former President Pervez Musharraf, who is expected to return to Pakistan on March 24, has applied for bail in the Sindh High Court to avoid arrest upon his arrival.
Mr Musharraf, who has been in exile since 2009 after the PPP government was elected to power, will also apply for bail with courts in the Punjab and Baluchistan provinces by tomorrow.
A close aide of the former military ruler said Mr Musharraf's application was filed in the Sindh High Court by Barrister Salman Safdar and the Law and Justice Commission of Pakistan member A Q Halepota.
"We also have obtained the services of noted jurist Sharifuddin Pirzada to obtain bail before his arrival," the aide said, adding legal teams would also be filing similar applications in the High Courts of Baluchistan and Punjab provinces by Friday.
The 69-year-old former President has said he intends to return to Pakistan on March 24 to lead his party All Pakistan Muslim League in upcoming polls. He has been shuttling between London and Dubai after he went out of Pakistan in exile.
Mr Musharraf has been named as a prime accused in the murder cases of former Prime Minister and PPP Chairperson, Benazir Bhutto, Baluchi leader Nawab Akbar Bugti and in the Lal Masjid case but has so far failed to present himself before the court has remained in self-exile.