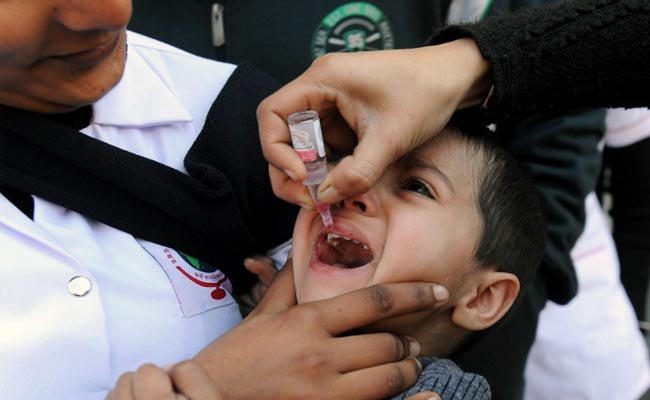 Islamabad:
A team of Pakistani polio vaccinators were caught faking data and wasting polio vaccines, the police said today.
Confirming the incident, Additional Deputy Commissioner (ADC) Asif Rahim said that the services of all 11 team members were terminated, Dawn news reported.
"We decided on severe punishment because this is not tolerable. This was not just a blunder or a mistake. Due to what the team did, a number of children were not vaccinated which can also delay getting to the goal of eradicating the virus from the country," he said.
An official of the polio programme said that on Saturday, a team from the World Health Organisation caught vaccinators deputed at the permanent transit point (PTP) of Sabzi Mandi Mor.
They would spill two drops of the vaccine on the ground for every fake name they would enter in the data for vaccinated children.
Pakistan is one of only three countries in the world with ongoing wild polio virus transmission, the other two being Afghanistan and Nigeria.